2021 Subaru WRX/STi Review: Playing in the Dirt
Author: Benoit-Charette
Published: 7/15/2021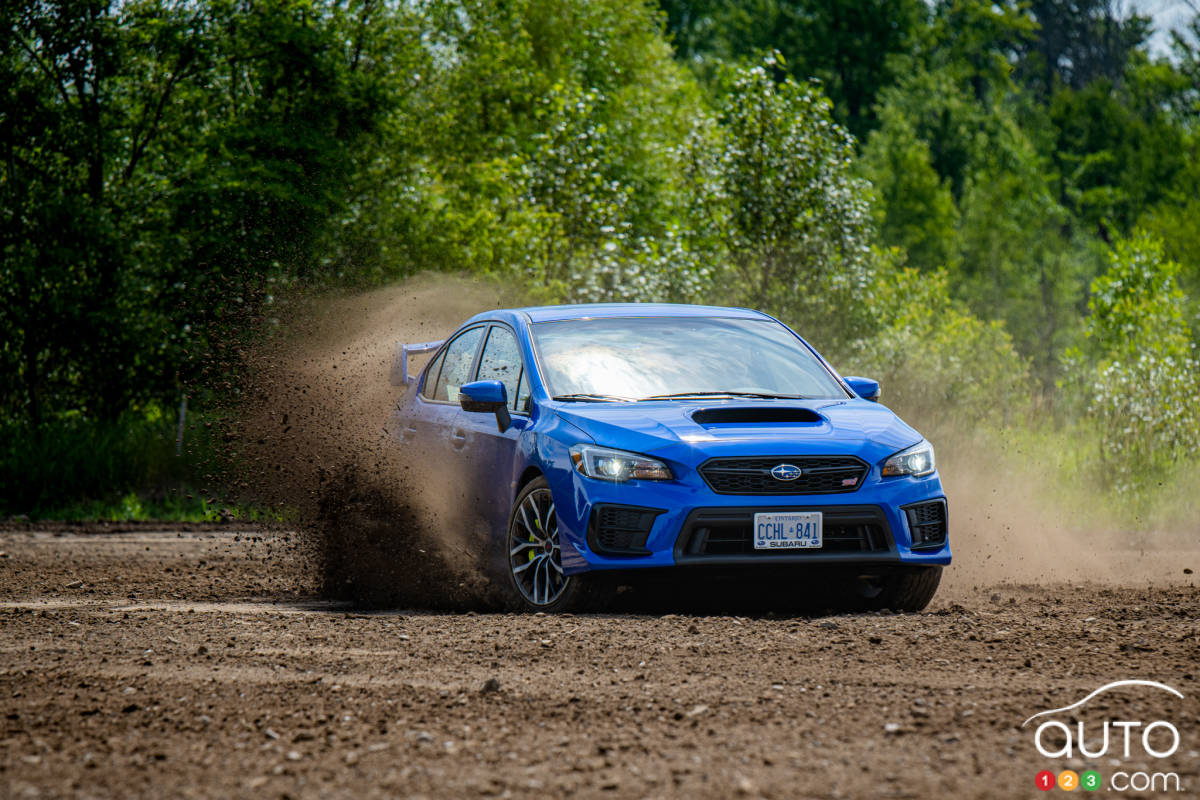 2021 Subaru WRX/STi Review: Playing in the Dirt
Oro Station, ON – The Subaru WRX and STi models are synonymous with the World Rally Championship. This is where Subaru made its name and forged its image as a rebellious maker of rebellious sports cars. But the model has been frozen in time since 2015, and Subaru withdrew from the rally world in 2017. It was a hobby that had simply become too expensive for the "small" Japanese automaker. However, the WRX and STi duo remained on the Subaru roster, and their character forged from motor racing is still very much alive.
Shopicar.com, 100% online, shop for your next car, buy online and get it delivered to you anywhere in Quebec!
A unique event
To demonstrate the uniqueness of this duo, Subaru invited us to Oro Station, in Ontario, to the site of a future circuit that will be 4.2 km long (the same distance as the Gilles Villeneuve circuit in Montreal). The Oro Station Motor Circuit is still under construction and is not yet paved, which gave Subaru the opportunity to improvise a rally-race stage on dirt to show just what the WRX and STi are made of.
See also: Subaru Marks Milestone of 20 Million AWD Vehicles Made
The current generation ends after 2021
The Japanese company has already announced that a new model will arrive in 2022. At the time of writing, we have little information, but we expect the engine will probably be a 4-cylinder 2.4L turbo that could, according to the latest information out there, deliver up to 400 hp in the next STi.
Read more