Hyundai unveils North American Version of the 2022 Elantra N
Author: Daniel-Rufiange
Published: 8/19/2021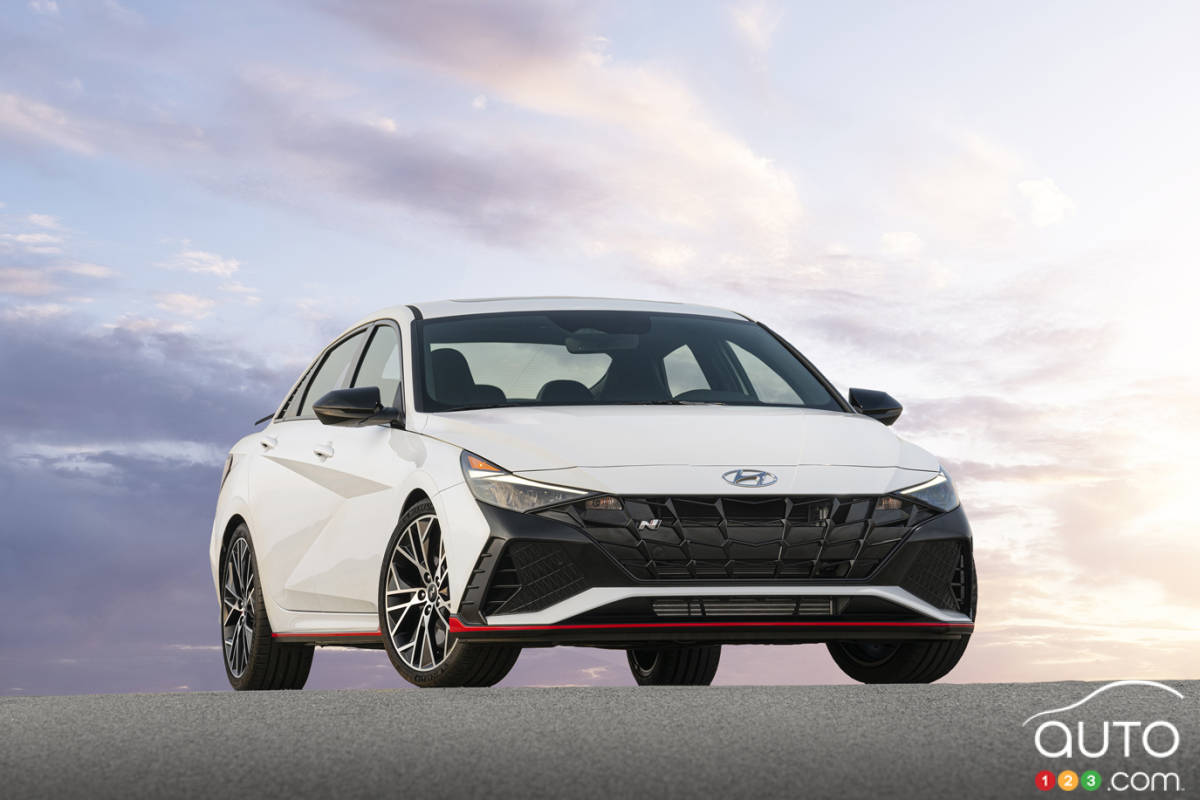 Hyundai unveils North American Version of the 2022 Elantra N
Performance enthusiasts have been eagerly awaiting this one. Today, Hyundai officially presents the North American version of its Elantra N, a model that will take the sportiness of this car to another level.
Obviously, the first thing that catches your eye is what we're going to find under the hood. For this charming operation, Hyundai uses its 2.0-liter turbo 4-cylinder engine, which this time produces 276 horsepower and 289 lb-ft of torque. Thanks to a Boost function, accessible via a button on the steering wheel, it will be possible to increase the output to 289 hp for 20 seconds. It will take 40 seconds before you can use it again. Hyundai explains it well in its press release, it is ideal for every lap; you will not need this function to pass a car on a country road.
But it will certainly be useful.
Shopicar.com, 100% online, shop for your next car, buy online and get it delivered to you anywhere in Quebec!
As for the delivery of all this cavalry, we're talking about maximum thrust reached between 5500 or 6000 RPM for the horsepower, and 2100 to 4700 rpm for torque.
Read more