Mazda Canada Announces Trim Details and Pricing for 2022 MX-30
Author: Daniel-Rufiange
Published: 8/24/2021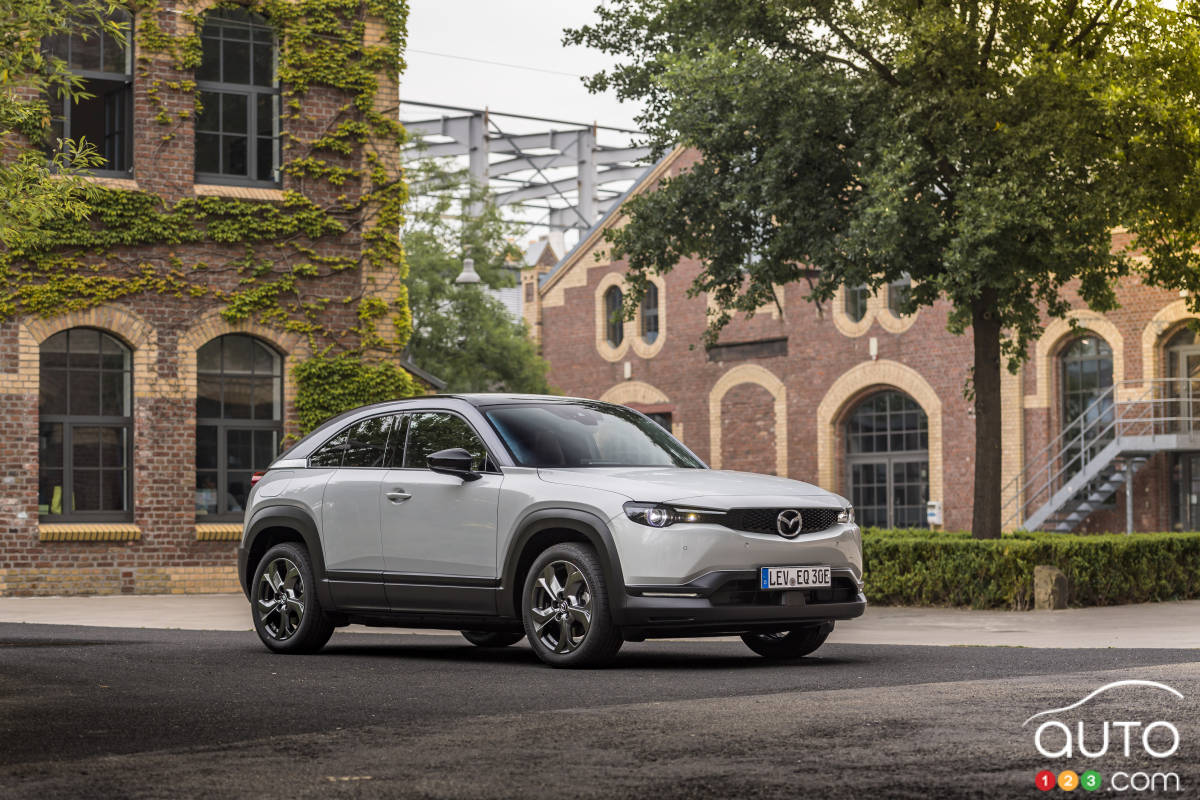 Mazda Canada Announces Trim Details and Pricing for 2022 MX-30
As Mazda prepares to launch its first all-electric vehicle, the 2022 MX-30, the automaker's Canadian division has announced details regarding the trims making up the product offering, as well as pricing for our market.
First things first: the SUV will be offered with a starting price of $42,150 CAD, before shipping and preparation fees ($1,950).
The MX-30 is important for Mazda, as it represents the manufacturer's first all-electric product. It will be powered by a 35.5-kWh lithium-ion battery that gives it a range of 161 km.
By today's standard, that range is pretty feeble, and it will limit the model's appeal to buyers who have the option of getting more range elsewhere. Mazda mentions in its press release that its product has everything to "meet the needs of the majority of city dwellers". That's true, and the marketing campaign will have to be targeted at residents of large cities.
Shopicar.com, 100% online, shop for your next car, buy online and get it delivered to you anywhere in Quebec!
Read more