2021 Ford Ranger Tremor Review: As We Await the Raptor
Author: Vincent-Aubé
Published: 8/25/2021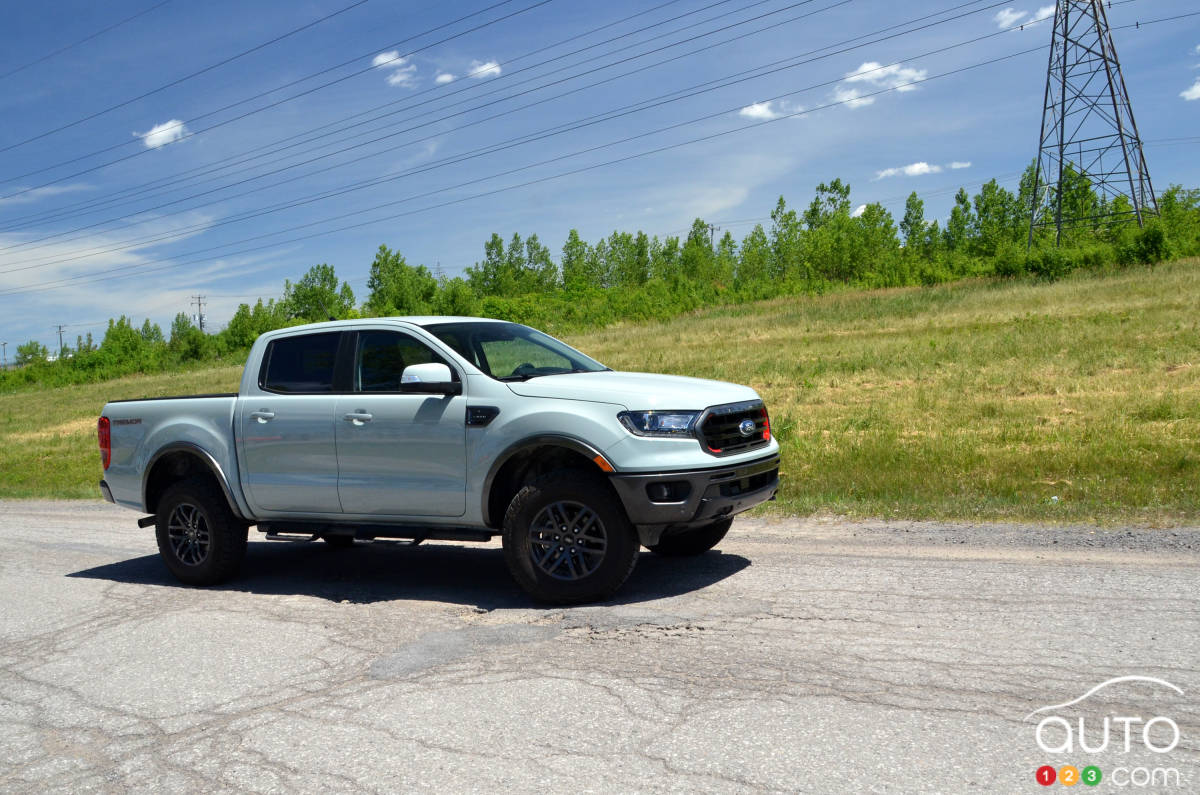 2021 Ford Ranger Tremor Review: As We Await the Raptor
Auto123 reviews the 2021 Ford Ranger Tremor.
With the new Maverick on the near-horizon, the Ford Ranger is suddenly the monkey in the middle, sitting between two extreme subsegments. Those of the "urban" pickup and the "work" pickup. While vehicles in either of those camps can arguably play the role of family vehicle, adventure vehicle or work tool, the Ranger absolutely can, and maybe does it better.
The truth is, the mid-size pickup is a great choice for couples and families to go on adventures, because it's safe when the going gets tough, and it can accommodate four - or five - passengers in acceptable comfort.
However, in a few months, when the new Maverick is added to the Ford lineup - before the end of the year, we're told - pickup truck enthusiasts will be able to choose between a compact unibody pickup, a mid-size ladder frame pickup or the best-selling full-size pickup in North America.
While we wait for this trio of cargo box equipped vehicles to be in place, the Ranger gets a Tremor edition for the 2021 model-year.
Read more