Here's the Retro RV of Your Dreams... and It's for Sale
Author: Daniel-Rufiange
Published: 8/27/2021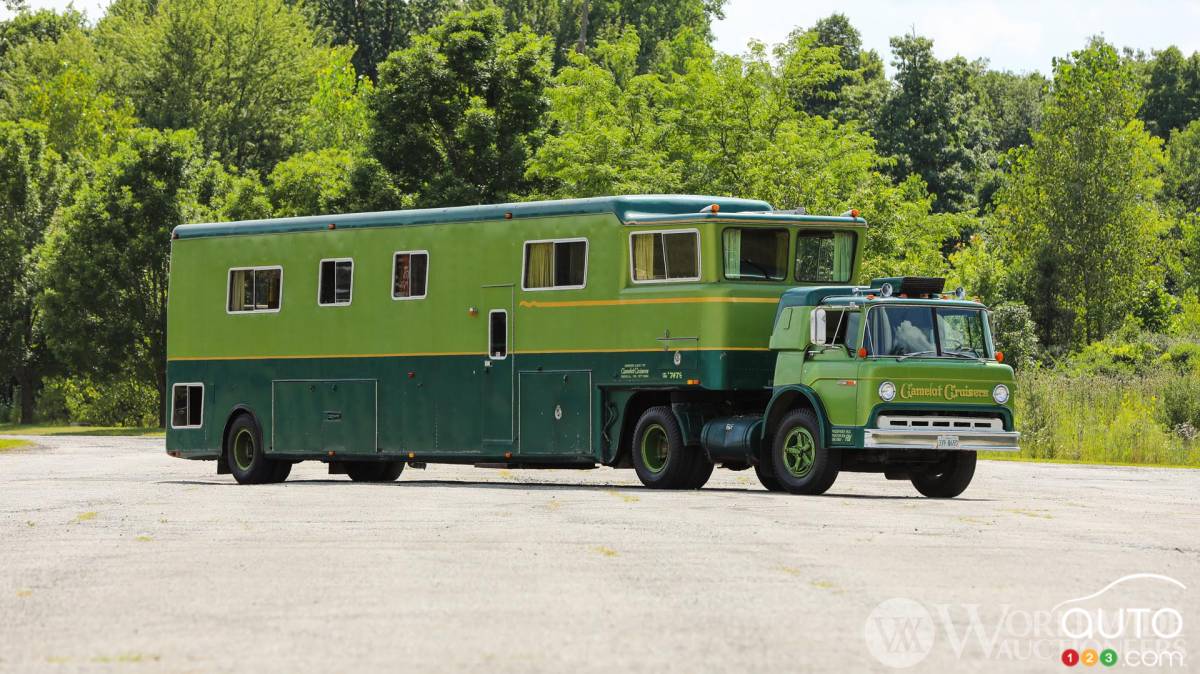 Here's the Retro RV of Your Dreams... and It's for Sale
The recreational vehicle (RV) industry has been booming for several years now. So much so that there are more and more players in this segment, who have certainly noticed the astronomical profits to be had.
One thing never really went away, however, and that is companies specializing in modifying existing RV models made by established manufacturers. Think of the different versions of GM vans that are adapted for camping, as well as the multiple variants of the Mercedes-Benz Sprinter that can be seen left and right, reworked into houses on wheels.
This was a thing even in the 1970s, and one example of it has just appeared online – and it's for sale! The model in question is a Camelot Cruiser, a 20-ton monster (18,143 kg, to be precise, or 40,000 lb) that was modified by a company called Edler & Company. It was the ultimate in affordability at the time. It also included a garage.
Even better, it was – and still is – equipped with two snowmobiles, still parked in the hold and included in the sale.
This particular unit is one of the first products made in this series, and it's equipped with bedding, dishes and everything you would want in the kitchen. There's also a huge living room, large bedroom with a double bed, toilet and a boudoir. All rooms are fully furnished with original matching chairs and tables.
Read more