2021 Aston Martin DBX Review: NASCAR for the Luxury Set
Author: Daniel-Rufiange
Published: 8/31/2021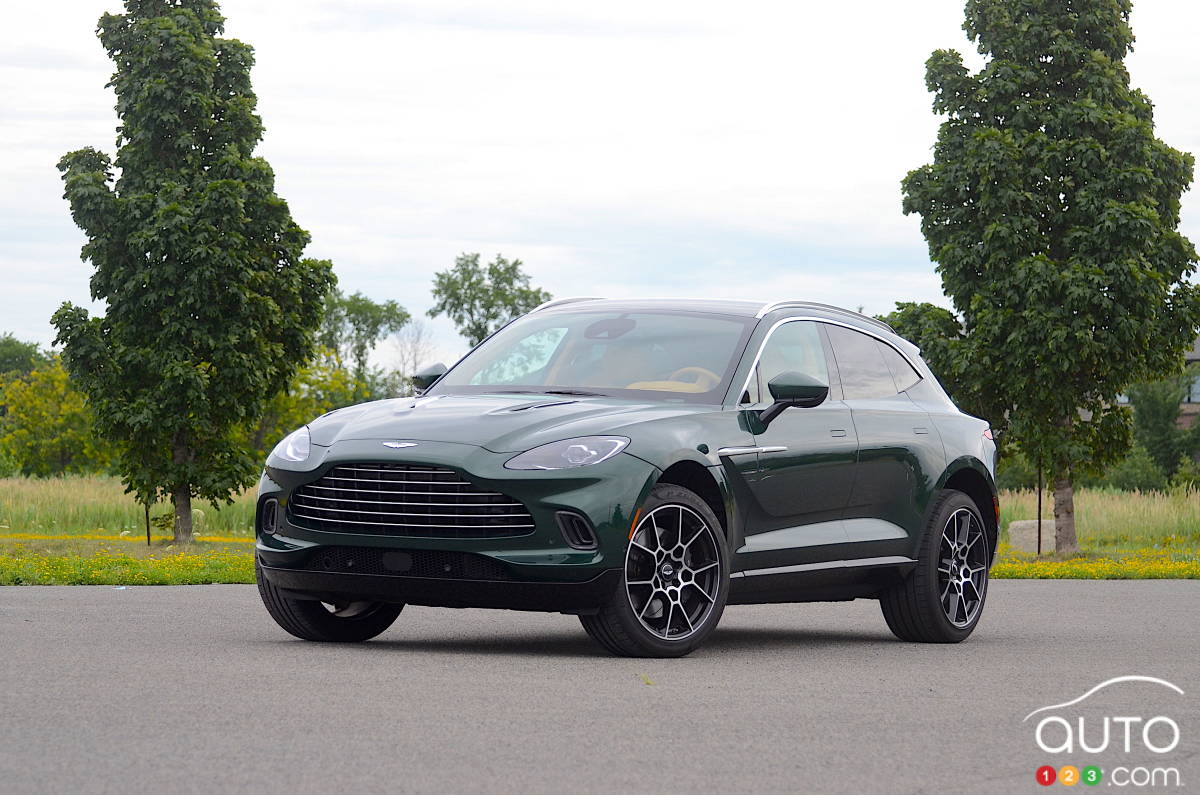 2021 Aston Martin DBX Review: NASCAR for the Luxury Set
Auto123 reviews the 2021 Aston Martin DBX.
If anyone had ever suggested to David Brown, the owner of Aston Martin and the overseer of its post-World War II revival, that he make a utility vehicle, they would probably have been scalped on the spot.
Aston Martin was and always has been a car brand. A great car brand, maker of classics from the DB2 to the DB11, from the Lagonda and DBS to the Vantage and Vanquish. Creator of the mythical DB5, made famous by Agent 007.
However, times change and when we started to see SUVs first from Porsche, but also more recently from Bentley, Maserati, Rolls-Royce and Lamborghini, it was probably only a matter of time before Aston Martin got in the game, purist gnashing of teeth be darned.
And that time has arrived. It comes in the form of the DBX, which we had the opportunity to test drive for 24 hours thanks to the collaboration of the Les Moteurs Decarie dealership in Montreal. Here's what our quick contact revealed about the latest entry in the luxury SUV sector.
Read more