Chevrolet Halts Production of the 2022 Bolt EV
Author: Daniel-Rufiange
Published: 9/1/2021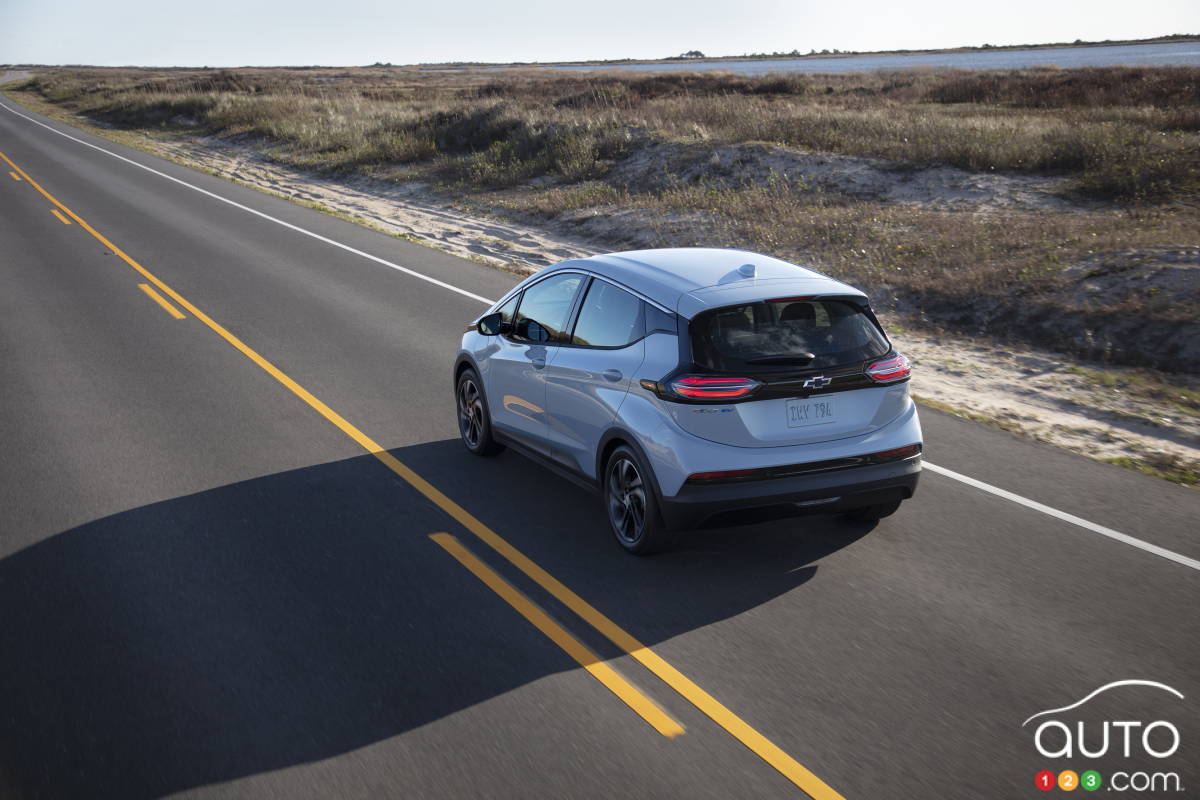 Chevrolet Halts Production of the 2022 Bolt EV
The times aren't easy for Chevrolet and its revised Bolt EV. In addition to a massive recall, the newly released next-generation model has seen its production put on pause due in part to the global microchip crisis, but also because of ongoing issues with the batteries supplied by LG Chem.
In fact, it's probably safe to say that tensions are high and trust is low between the two companies at the moment.
See also: All Chevrolet Bolts Are Being Recalled Over Fire-Prone Batteries
In an interview with the Detroit Free Press, GM spokesman Dan Flores was candid, saying, "Because we are not confident that LG has the capability to build defect-free products, we've put the repairs on hold and we are not building new Bolts. We're not going to start recall repairs or start building new Bolts until we're confident LG will build defect-free products."
This means that in addition to the pause regarding production, the approximately 142,000 vehicles that have been recalled will not be repaired immediately.
Read more