Subaru Offers Up Early Glimpse of Its Future Solterra
Author: Daniel-Rufiange
Published: 9/1/2021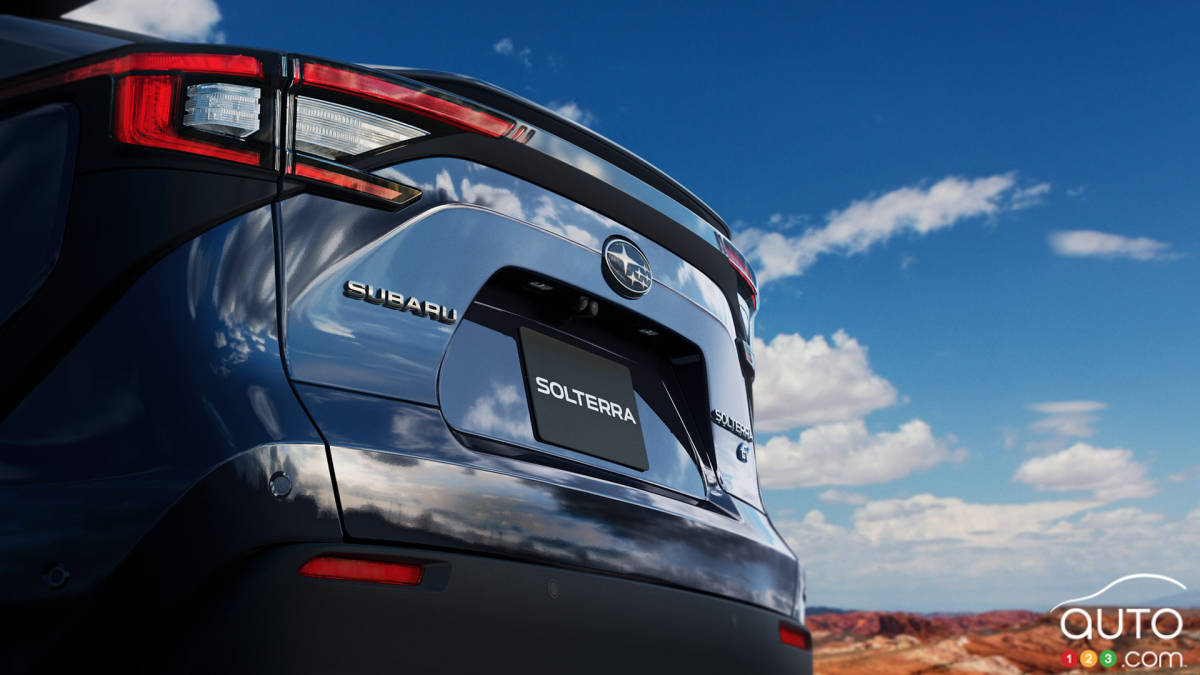 Subaru Offers Up Early Glimpse of Its Future Solterra
Next year, Subaru is on track to introduce an all-new model. The Solterra SUV will of course be all-wheel drive, but more notably it will also be all-electric. The model is the latest fruit of Subaru's collaboration with Toyota, a partnership that has already given us the Subaru BRZ and Toyota 86 sports cars.
The model is still some ways off – it's expected this time next year, as a 2023 model. Still, the company decided that it's never too early to start whipping up interest and anticipation, and so we have the first few images to pick apart.
Recall that the Solterra SUV will be a close cousin of the future Toyota bZ4X, also all-electric.
Shopicar.com, 100% online, shop for your next car, buy online and get it delivered to you anywhere in Quebec!
One of the images shows the bumper and the lights, which we now know will follow the Subaru signature. The units are LED and only the amount of logos attached to the tailgate manages to shade them. The new model is eager, it seems, to announce itself to the world.
Read more