2021 Nissan Kicks Review: It's Friday... Let's Gooo!
Author: Derek-Boshouwers
Published: 9/3/2021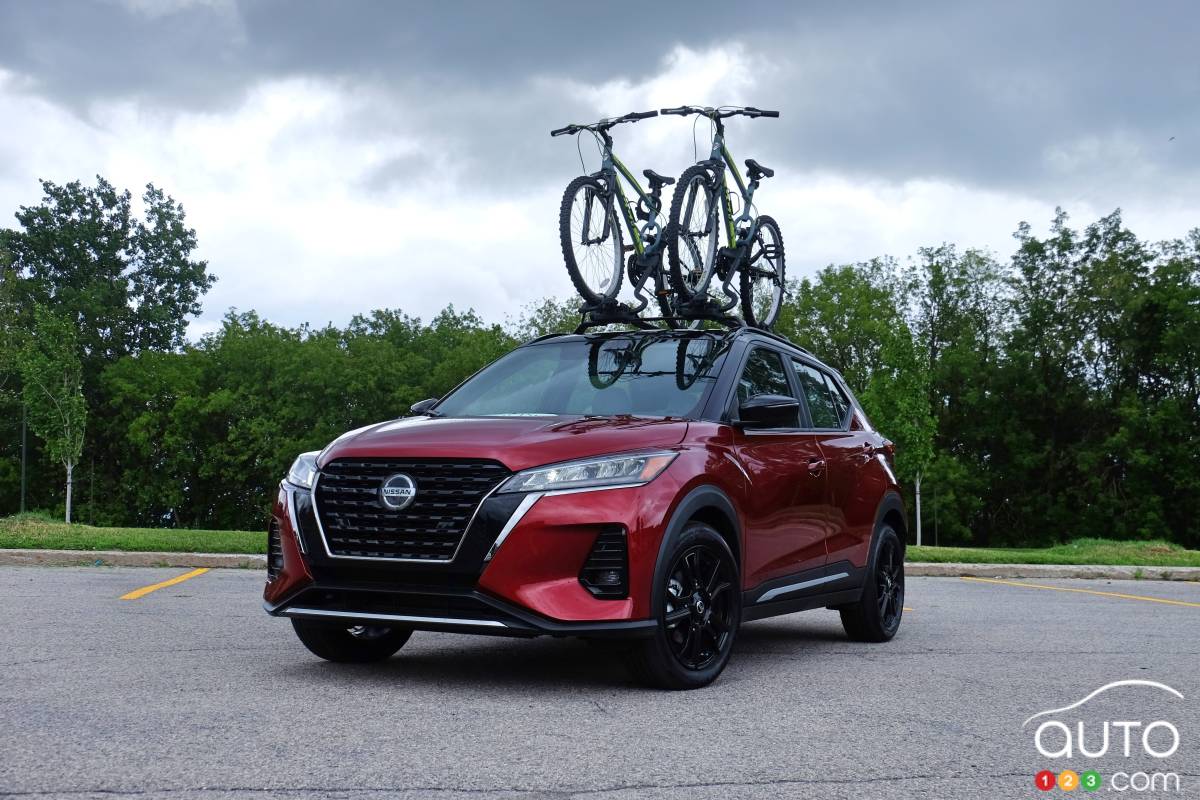 2021 Nissan Kicks Review: It's Friday... Let's Gooo!
Auto123 reviews the 2021 Nissan Kicks.
Nissan's small SUV has settled well into its role as a mainstay in a category that as grown steadily in the past few years in Canada, both in terms of size and market share. The Kicks is wonderfully agile and particularly well-suited for life in the city, but it's also a very serviceable weekend adventurer fit for couples or small families.
I had a wonderful occasion to test those abilities out with a week spent at the wheel of the 2021 edition of the model, with a bonus of two mountain bikes generously provided by the automaker, gesture conceived as a friendly incentive to get me out of city limits for some fresh air and exercise. Though as a relative beginner, my first real descent had me wondering what Nissan had against me to want my neck broken. Normally, that happens AFTER a less-than-friendly review, not before. Interesting strategy…
In any event, most of my Kicks time was nonetheless spent navigating urban and suburban roads and thoroughfares, the natural habitat for the small crossover. And for the most part, I experienced the same kind of competent, unassuming performance I'd experienced previously at the wheel of prior editions. Which is not surprising given that the changes for the 2021 model-year are relatively minor.
Some of those are visual, in fact, including a sportier bumper, thinner headlights and a slightly meaner-looking grille. The two-tone finish approach is back, and so my tester came in a sharp red-body-black-roof outfit that pleased me just fine.
Read more