Genesis Rides GV70 to New Sales Heights in Canada
Author: Derek-Boshouwers
Published: 9/6/2021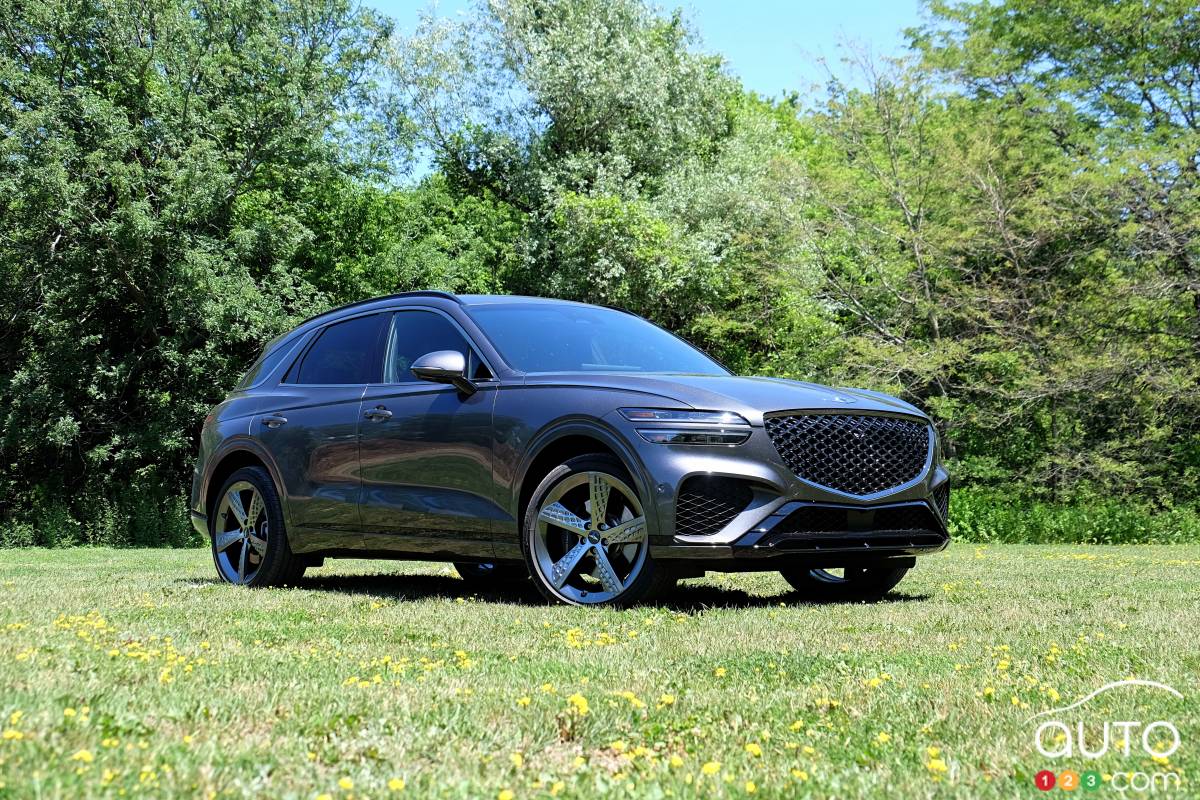 Genesis Rides GV70 to New Sales Heights in Canada
When Genesis introduced its new GV70, the smaller companion to the brand's first SUV, the GV80, it predicted that the compact SUV would provide a big boost for its sale performance in Canada. There was a belief that the GV70 could double the brand's sales volume and quickly account for half of Genesis' sales in the country.
Lo and behold, Genesis has just posted its best-ever month in terms of sales in Canada. Its performance bested the previous record it set… the month prior. Overall, August sales in 2021 outpaced those of August 2020 by 416 percent.
Now, as always with statistics there are caveats in order. In 2020 sales were heavily affected by the pandemic, then still in its early months. Also, Genesis has started expanding its physical sales presence across Canada in recent months, and that can only have helped boost sales. As well, the brand recently launched revised versions of the G80 and G70 sedans.
But the single biggest driver in boosting sales has been the GV70 compact SUV, just as predicted. Genesis says that the model now accounts for nearly half of its monthly sales.
Shopicar.com, 100% online, shop for your next car, buy online and get it delivered to you anywhere in Quebec!
Read more