2021 Jeep Wrangler Rubicon 4xe Review: One Wrangler to Rule Them All?
Author: Dan-Heyman
Published: 9/16/2021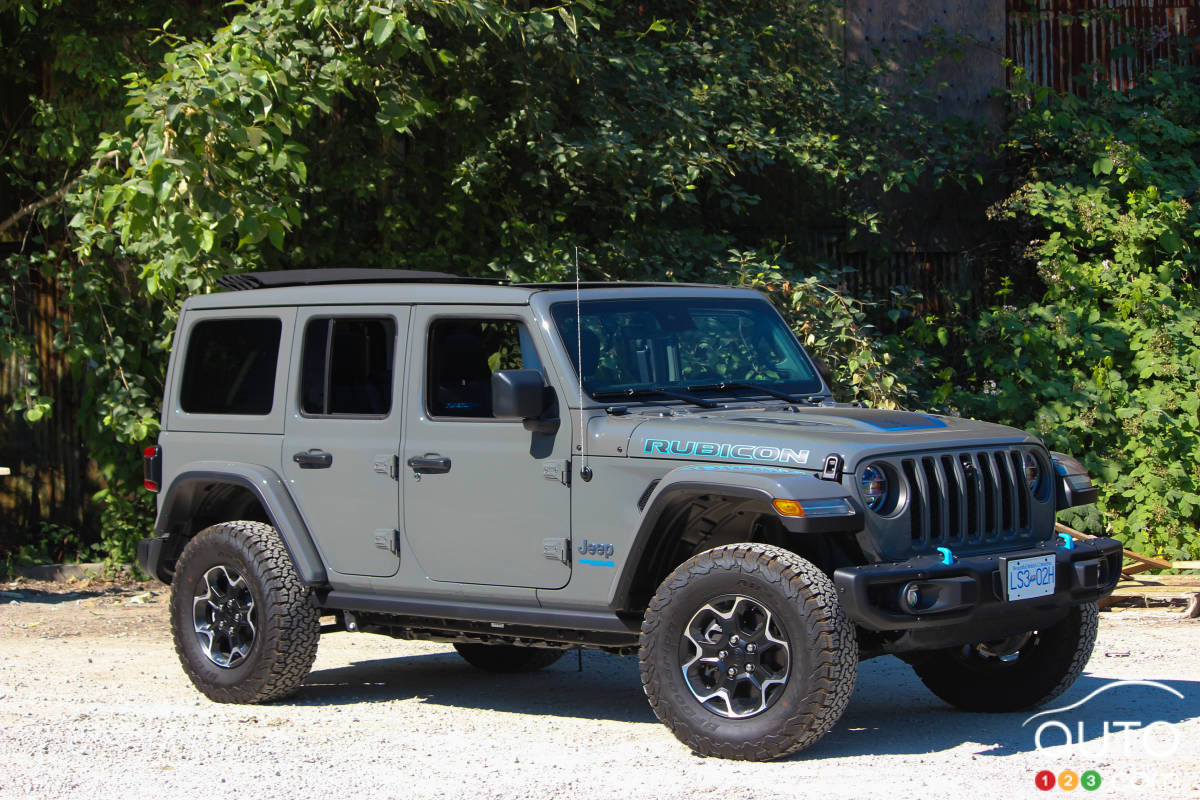 2021 Jeep Wrangler Rubicon 4xe Review: One Wrangler to Rule Them All?
Auto123 reviews the 2021 Jeep Wrangler Rubicon 4xe.
The Jeep Wrangler is an icon. No debate there. A cultural, military, cinematic and off-road icon – the Wrangler (counting its CJ, Willys, TJ and so on forebears) is all that. There are few more recognizable models in the world.
What started out as a General Purpose vehicle ("GP", or "Jeep," as some historians have claimed for the origin of the name) has become a vehicle loved and cherished by a massive swath of the populace. You have your hard-core Jeep people – you know, the type that have hooks mounted on the walls of their garage in order to easily store the Wrangler's removable doors – and you have surfers as well as off-roaders as well as Clueless-spec valley girls all loving their Jeeps.
Heck, now that they've brought back a pickup version in the form of the Gladiator, there's even one that could work – albeit not quite as well as a more traditional pickup – for the neighbourhood handyman.
That said, there is one section of the market that the Jeep Wrangler hasn't quite cracked. And that's a problem, because it's a sector that's becoming increasingly prominent, thanks in no small part to governments the world over making it so: that of the hybrid, plug-in hybrid or battery-electric vehicles (BEVs). These are the kinds of vehicle pretty much every manufacturer has promised to be focused on – solely focused on – as early as 2025, because they're being told that they have to. And Jeep's no different.
Read more