2022 Mazda MX-30 First Drive: Better Late Than Never - But Less is Not Better than More
Author: Benoit-Charette
Published: 10/4/2021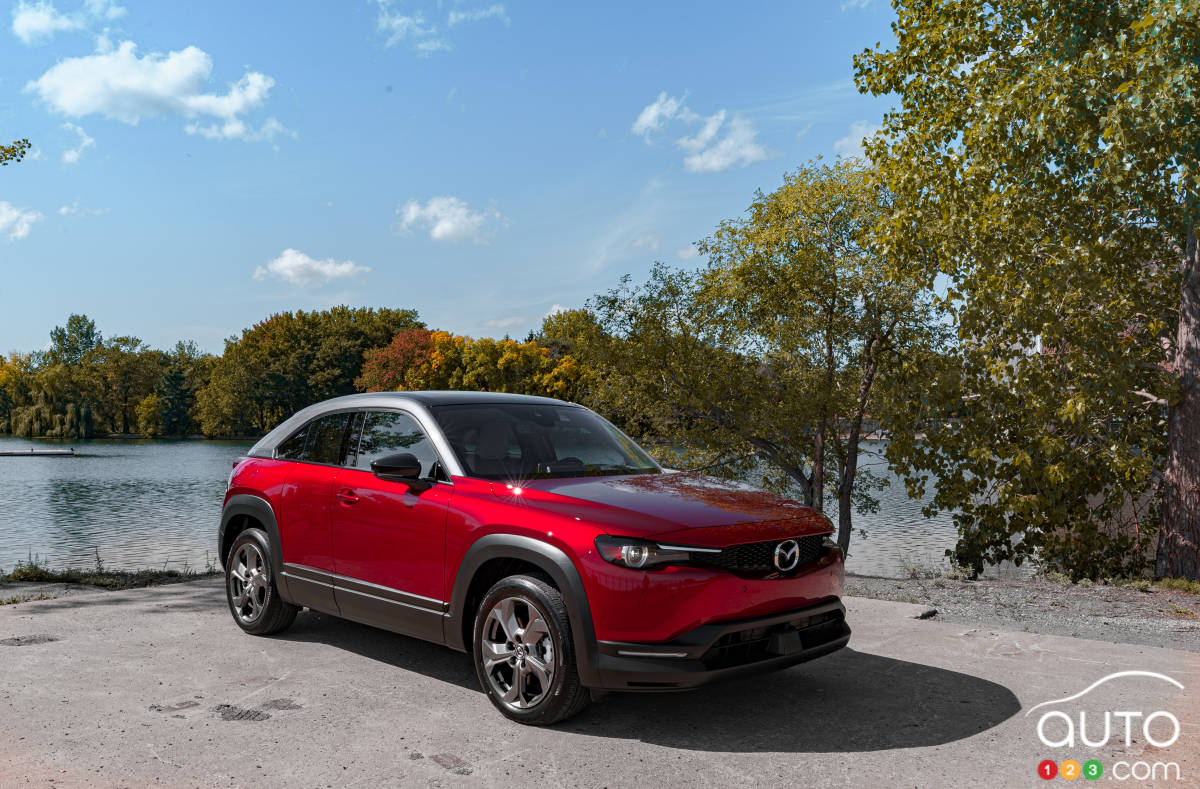 2022 Mazda MX-30 First Drive: Better Late Than Never - But Less is Not Better than More
Auto123 gets in a first drive of the 2022 Mazda MX-30.
Montreal, QC - It's fair to say that Mazda is a bit late to the electric-vehicle game. Usually, when arriving late to a party or a meeting, it's tradition to bring a little gift to make up for it.
In the automotive world, manufacturers come up with a little something extra that will attract people. In this case, Mazda came up with a lot less. More particularly, the MX-30 delivers less range than the competition for the same price. Not the best way to introduce oneself. With only 161 km of range, the MX-30 is competitive with EVs… from six or seven years ago.
We could forgive this shortcoming if the vehicle sold for half the price of the competition. But no - $42,150 is $4,000 more than the going price for the Chevrolet Bolt, which offers 417 km of range. It's hard to justify this approach from Mazda.
Shopicar.com, 100% online, shop for your next car, buy online and get it delivered to you anywhere in Quebec!
Read more