2022 Genesis GV70 Review: Second Time's the Charm
Author: Derek-Boshouwers
Published: 10/4/2021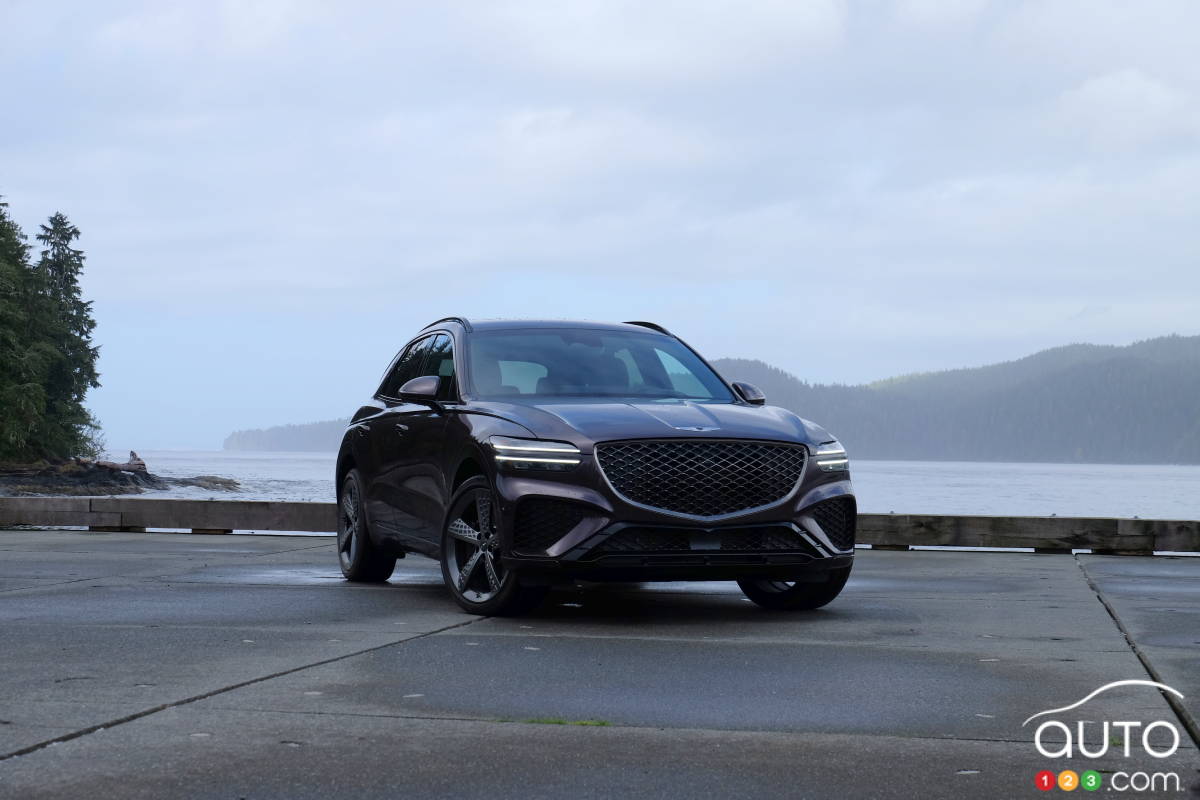 2022 Genesis GV70 Review: Second Time's the Charm
Auto123 reviews the 2022 Genesis GV70.
Earlier this summer, we had the opportunity to test drive the all-new 2022 GV70 over a few days, mainly in the urban and suburban environments. Now, it was a bigger challenge we came up with for the luxury compact SUV: How would it rate over the longer haul, on a road trip taking us through more varied terrain and contexts? The GV70 was going to be our road companion on a trek in and around Vancouver and, especially, around the southern end of Vancouver Island.
I won't rehash the rather unique position of the Genesis brand on the current luxury-vehicle landscape, other than to reiterate that its three sedans and now two SUVs compete on equal terms with established German and Asian heavyweights, but are priced more competitively. Status, or the lack of it, seems to be the only thing holding the Korean automaker back.
The remarkable thing about the new GV70 is that, right from its first year on the market, it is in my opinion the best product Hyundai's luxury brand has put together, good as the G70, G80, G90 and GV80 are in their own right. Our little West Coast romp only confirmed that further.
Shopicar.com, 100% online, shop for your next car, buy online and get it delivered to you anywhere in Quebec!
Read more