Lexus Introduces the Next Generation of its Big LX… and It's Still Big
Author: Daniel-Rufiange
Published: 10/14/2021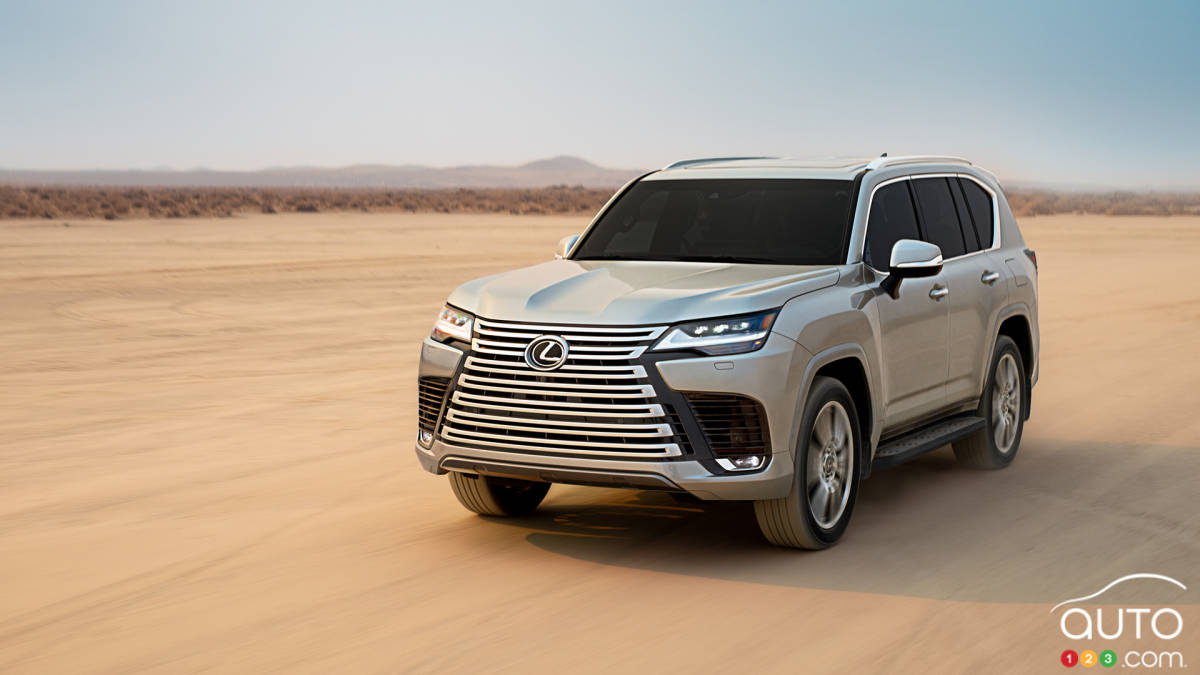 Lexus Introduces the Next Generation of its Big LX… and It's Still Big
With the renewed Toyota Land Cruiser making its debut elsewhere on the planet, it was only a matter of time before we saw a new generation of the Lexus cousin of that model, which is after all built on the same foundations.
A renewed luxury behemoth
And so it is that we finally get a new generation of the LX SUV. Lexus has called it the LX 600, and its basic configuration remains the same, that is to say a ladder frame construction. However, the model benefits from a new platform, which is the same one that was just introduced with the Tundra pickup. The new architecture is lighter and more rigid, which can only improve the handling of the luxury behemoth.
A 4x4 system with a low range will still be part of the package. For now, the only engine offered is Toyota's new 3.5L V6, which get turbocharging and offers 409 hp and 479 lb-ft of torque. Those represent decent increases over what the old 5.7L V8 offered (383 hp, 403 lb-ft of torque). A 10-speed automatic transmission is standard.
Shopicar.com, 100% online, shop for your next car, buy online and get it delivered to you anywhere in Quebec!
Aesthetically, it's up to beholders to judge the beauty of the new design. Most obviously striking is the size of the grille up front, but also the more modern lines. That's just fine, because the LX was getting seriously dated, with the latest redesign taking us back something like 15 years.
Read more