2021 Volvo XC90 Recharge Review: Plugging In to… Win?
Author: Dan-Heyman
Published: 10/20/2021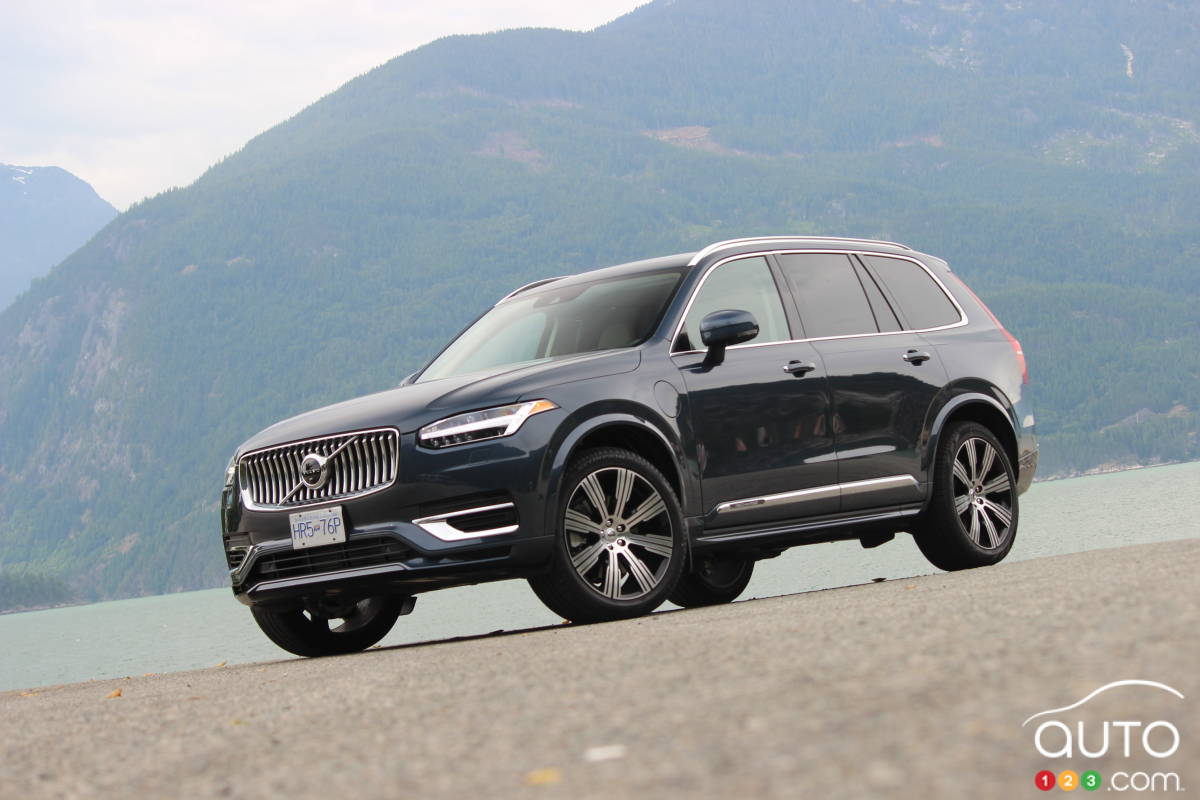 2021 Volvo XC90 Recharge Review: Plugging In to… Win?
Auto123 reviews the 2021 Volvo XC90 Recharge.
The Volvo XC90 came to us more or less in its current form for the 2016 model year. Back then, it was an eye-opener in terms of style and substance. It looked unlike any Volvo that had ever come before it, thanks in no small part to its modern front fascia, itself highlighted by the "Thor's Hammer" headlights. "Thor's Hammer", of course, refers to the LED DRLs shaped to look like the weapon of the famous Norse God/Marvel superhero. The XC90 is Swedish, after all. The model ushered in a new era of design at Volvo, and every other of its models has since followed suit.
For 2021, Volvo has given the XC90 a slight makeover, as well as some new nomenclature that's in keeping with the rest of the lineup. The new styling doesn't extend much past an updated grille and some new paint and wheel choices, but that's OK by me because the XC90's exterior design has aged incredibly well and at this juncture, a few tweaks really were all that was required.
The stance is right on, the chrome detailing 'round the side windows, on the lower doors and framing the front air intakes is just the perfect amount of the stuff. Plus you've still got those great headlights and tall taillights, which have been a Volvo staple for decades. It's not the most exciting vehicle to look at but it is incredibly, almost achingly handsome and that will be just right got most buyers at this level.
Shopicar.com, 100% online, shop for your next car, buy online and get it delivered to you anywhere in Quebec!
Read more