Porsche Experience Centre Coming to Toronto Area
Author: Daniel-Rufiange
Published: 11/3/2021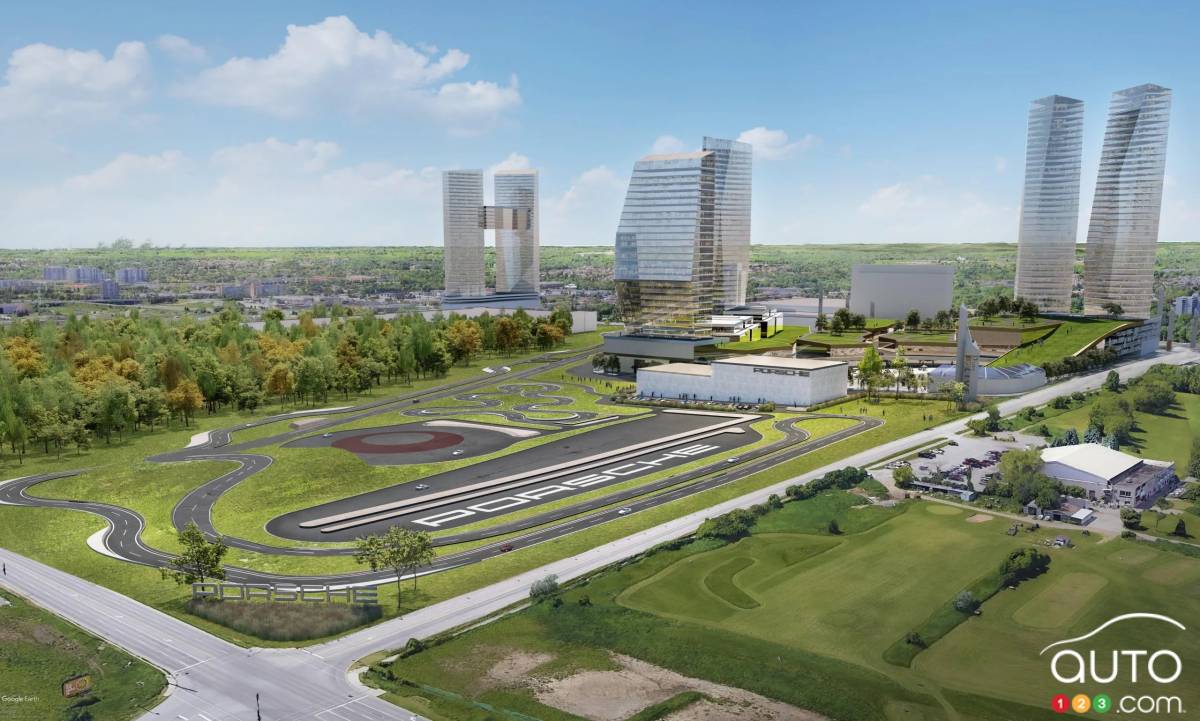 Porsche Experience Centre Coming to Toronto Area
Owning a Porsche vehicle often means more to an owner than just having purchased a vehicle. It's about the driving experience delivered by the brand's models. The manufacturer often refers to the Porsche experience for its enthusiasts, an experience that goes far beyond any trip that may be taken on the road.
In keeping with this philosophy, the company's Canadian division has just announced the opening of a Porsche Experience Centre in Toronto. The location will be the 10th of its kind worldwide and only the third in North America, and the first in Canada (Atlanta and Los Angeles being the other two).
The future PEC (for Porsche Experience Centre) will be built on a 20-acre site located in the Durham Live development in Pickering. The site already includes a number of venues and facilities to accommodate visitors, including a casino. A concert hall, 400,000 feet of retail space and a 300-room luxury hotel will be added for the opening, scheduled for 2024.
"Porsche is more than just a car. Porsche is a promise for a unique brand and product experience and since the first opening in Silverstone in 2008, our Porsche Experience Centers are the best way to get this promise. Nowhere else in the automotive industry, the soul of our sportscars can be lived that way. I couldn't be happier that we can now announce the 10th location of its kind in Toronto – the fastest-growing city in North America with an ever-greater community of Porsche fans."

- Detlev von Platen, Member of the Executive Board for Sales and Marketing at Porsche AG

Read more