Comparison: 2022 Volkswagen Golf GTI vs 2022 Volkswagen Golf R
Author: Vincent-Aubé
Published: 11/12/2021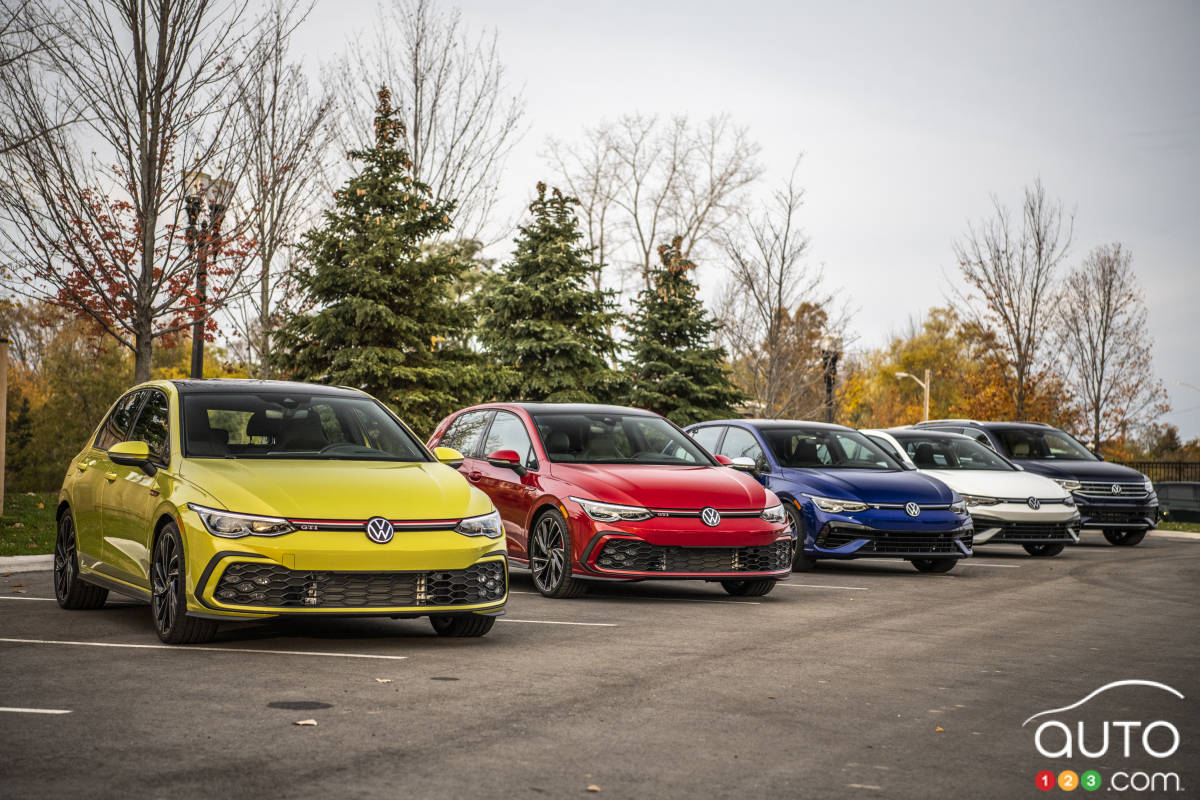 Comparison: 2022 Volkswagen Golf GTI vs 2022 Volkswagen Golf R
Auto123 gets in a first drive of the 2022 Volkswagen Golf GTI and Golf R, a perfect excuse for a new edition of a comparative review of the two models. Are you more Golf GTI or Golf R?
Niagara-on-the-Lake, ON - Three years ago, I published on this site a comparative review of the iconic VW Golf variants and posed a simple question: are you more Golf GTI or Golf R? Three years later, I couldn't help but reopen the debate on the occasion of my first contact with the new 2022 model.
See also: Comparison: 2019 Volkswagen Golf GTI vs 2019 Golf R … on the Ice!
But, unlike that first test drive back in February 2019, as part of which the two Golfs faced off on a frozen lake in the beautiful Lanaudière region of Quebec, this rematch took place on dry ground, with the cars even wearing summer tires, an option on the GTI's Performance variant that might interest closed-course driving enthusiasts, by the way. The Golf R, on the other hand, comes standard with these stickier tires.
And to top it off, Mother Nature was in an amiable mood as we set out to test drive the two compact sports cars – conditions were unreasonably favourable conditions for mid-November. Even better, this first contact in southern Ontario allowed me to discover the four versions of the only two Golfs still in service on our continent, each of them available with two or three pedals.
Read more