2021 Toyota Corolla L Manual: Quick Review & Essentials Guide
Author: Auto123.com-
Published: 11/25/2021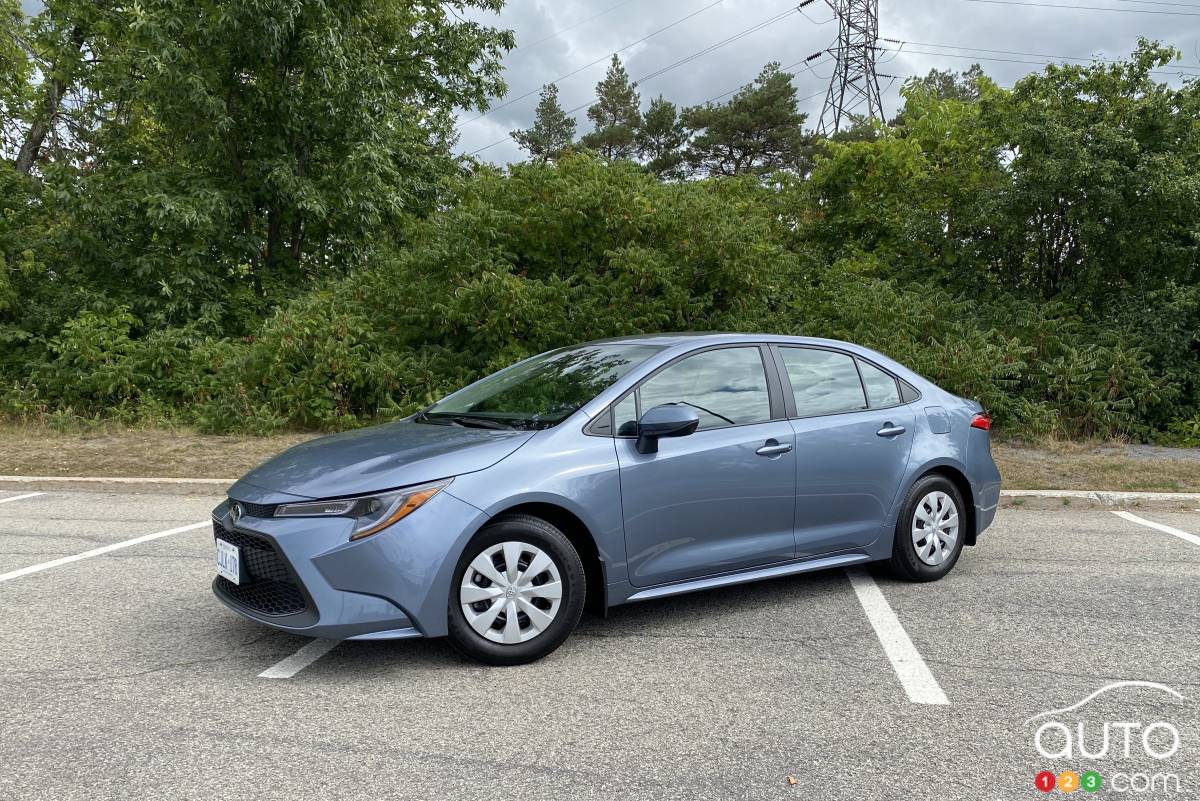 2021 Toyota Corolla L Manual: Quick Review & Essentials Guide
Auto123 test drove the manual-equipped 2021 Toyota Corolla L. Here's what you need to know.
The Toyota Corolla hasn't needed an introduction in our market for many, many moons. The world's best-selling vehicle (no less), the Corolla has been snapped up 1.6 million times by buyers in Canada. Launched in 1966, it arrived in Canada in 1969; fifty-two years later, it's still sold here, and surviving in a generally car-hostile world. We drove the base L version with a manual transmission, which comes in at a very attractive low price for a Japanese car.
What's new for 2021?
There are a few equipment additions mostly in the hatchback models, and there's really nothing new for Corolla sedans in 2021.
See also: First Drive of the 2020 Toyota Corolla: En Route to 50 Million Sold
Although the L version is a base model, that doesn't stop it from going all out when it comes to safety features. The Toyota Safety Sense 2.0 suite is standard, and it includes features like collision avoidance and/or mitigation and vehicle/pedestrian/cyclist detection.
Read more