2022 Kia Forte Pricing Announced for Canada
Author: Derek-Boshouwers
Published: 12/3/2021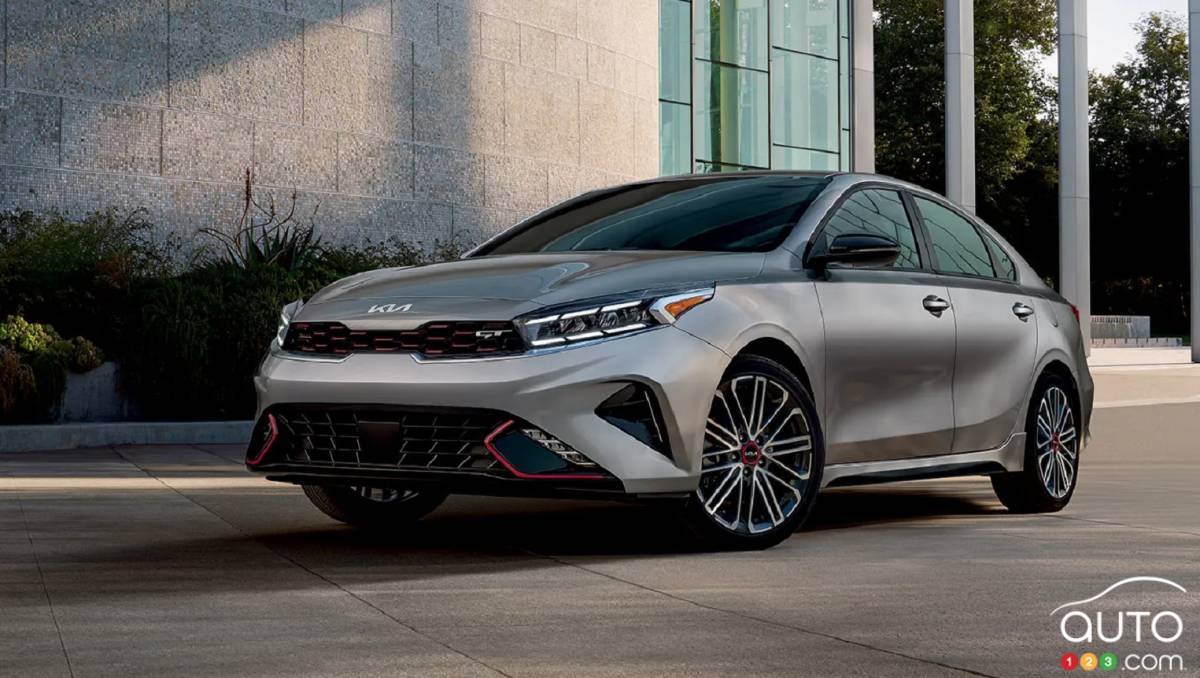 2022 Kia Forte Pricing Announced for Canada
Kia Canada has followed up the recent announcement of changes coming to the Forte model with confirmation of pricing and trim details for our market.
The 2022 Forte sedan gets a starting MSRP of $18,295 CAD, at which price a manual transmission is the default choice. The entry-level Forte5 hatchback model, meanwhile, gets a starting price of $22,695. Also of note, there's a new kid in town in the lineup, in the form of a sporty GT-Line variant ($26,795), available in sedan format only.
You can consult our report on the changes for 2022 here, but the trim/pricing details for the 2022 Kia Forte/Forte5 are as follows: After the sedan-only base model Forte LX comes the EX, available in both 4- and 5-door formats, along with an EX+ version and an EX-Premium (both available as either sedan or hatchback). Then comes the sedan-only GT-Line and, at the top of the ladder, the GT Limited (available as sedan or hatchback version).
The base engine is a 2.0L 4-cylinder making 147 hp and 132 lb-ft of torque; it's found in the Forte LX, EX, EX+, EX Premium and GT-Line, and in the Forte5 EX. The other choice is a 1.6L 4-cylinder turbo engine generating 201 hp and 195 lb- ft of torque, offered with the Forte GT Limited and theForte5 GT and GT Limited. There's no manual option with this engine, only a 7-speed dual-clutch auto. This configuration also brings with it a multi-link rear suspension and sporty dual exhaust tips. Other features to watch for with each trim are:
EX - Comes with Apple CarPlay and Android Auto connectivity, heated front seats, cruise, LED DRLs
Read more