Lexus Announces Pricing, Details for Fourth-Generation 2022 LX 600 SUV
Author: Derek-Boshouwers
Published: 12/10/2021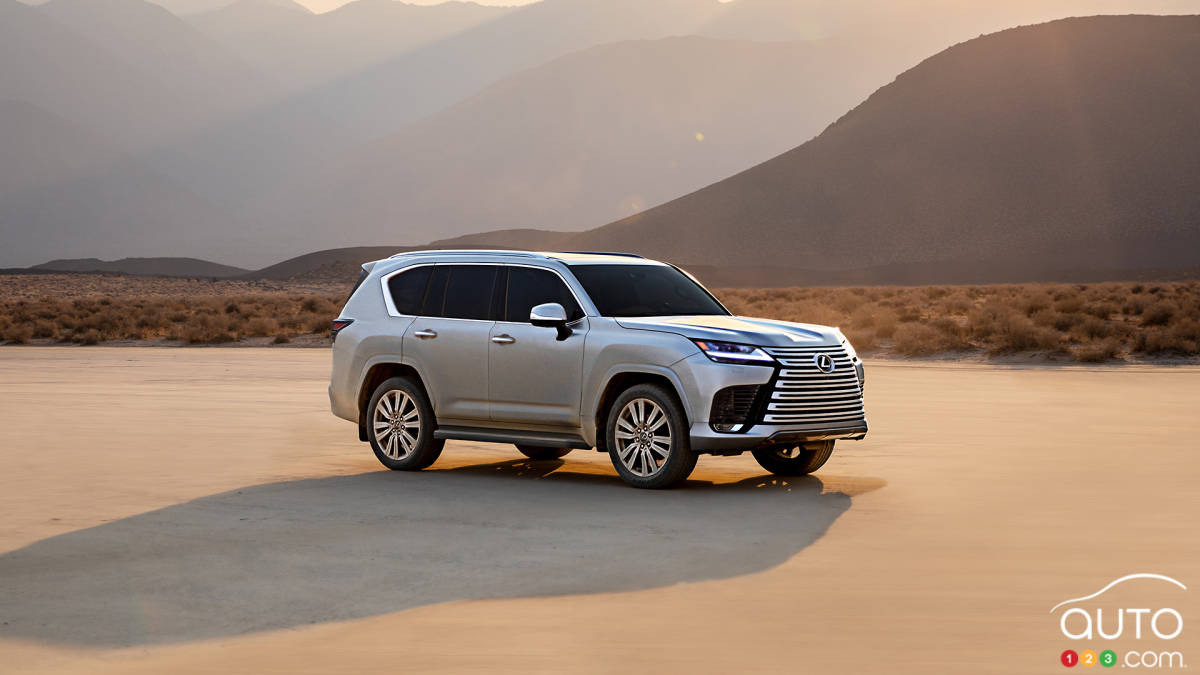 Lexus Announces Pricing, Details for Fourth-Generation 2022 LX 600 SUV
Lexus has introduced the new fourth-generation LX 600 for 2022. The luxury automaker's flagship SUV gets a starting price of $106,950 in Canada, and buyers can add what they want to that starting today on the Lexus website's configurator. The model officially goes on sale on January 20th of the new year.
As you would expect, the new edition of the big SUV is more luxurious and more brimming with tech goodies than ever before. But beneath all of that, know that the new LX 600 is built on the GA-F platform, is lighter and closer to the ground, and shares several components with the also-new 2022 Tundra over at Toyota.
In other words, there's reason to expect toughness to go with the refinement found inside and from the drive. Said Martin Gilbert, Lexus head in Canada, "Everything about the new LX is new – from the foundation to the finish – and it is, without a doubt, the most advanced and most capable full-size luxury SUV we've ever offered."
A 4x4 system with a low range is again part of the package. The only engine offered is Toyota's new 3.5L V6, which get turbocharging and offers 409 hp and 479 lb-ft of torque. Those represent decent increases over what the old 5.7L V8 delivered (383 hp, 403 lb-ft of torque). A 10-speed automatic transmission is standard. More details on the changes for 2022 can be found here.
Shopicar.com, 100% online, shop for your next car, buy online and get it delivered to you anywhere in Quebec!
Read more