2022 Mazda MX-5 Gets New Tech, New Seats, New Colours and New $33,300 Starting MSRP
Author: Derek-Boshouwers
Published: 12/16/2021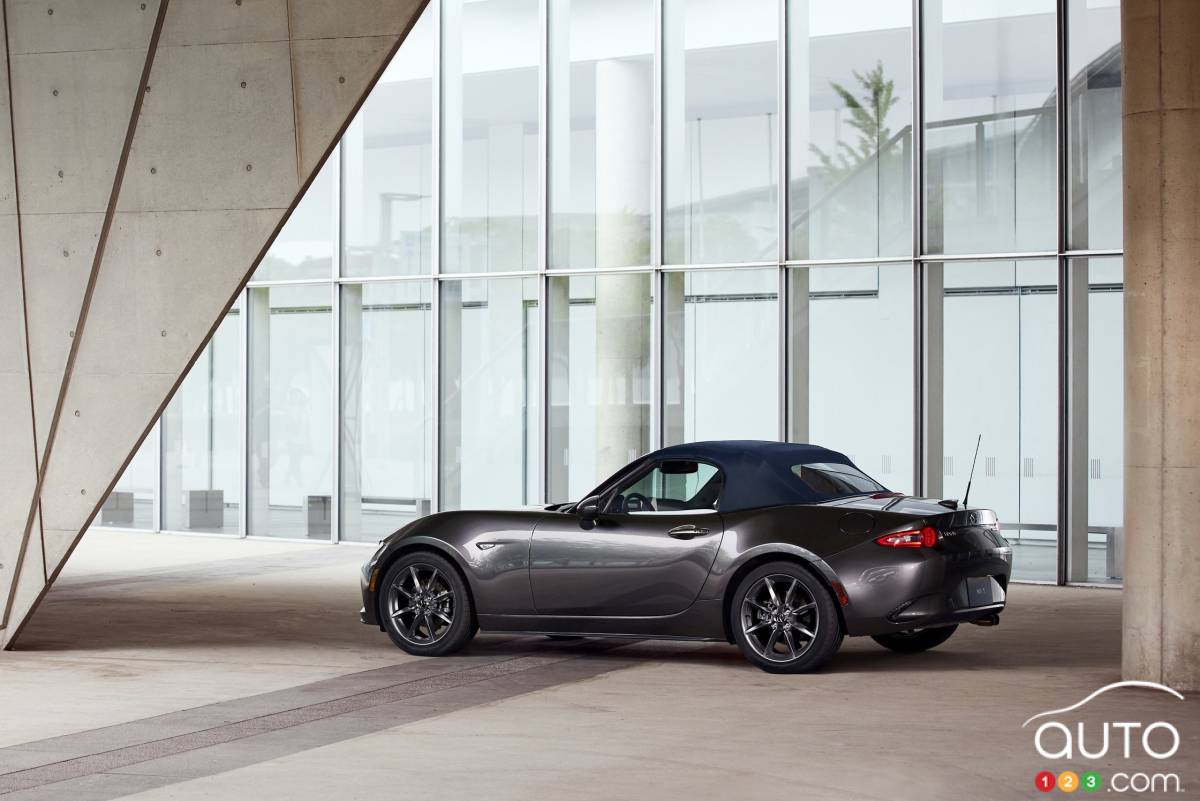 2022 Mazda MX-5 Gets New Tech, New Seats, New Colours and New $33,300 Starting MSRP
Mazda Canada announced pricing and trim details for the 2022 MX-5 roadster. In a nutshell, here's what to know: For a starting price of $33,300 CAD, buyers get, for the new edition, new tech, new seat tech and new colour options. Not counted in that total is the $1,850 in transport and prep charges.
For the seats, Mazda has introduced something new called Kinematic Posture Control (KPC) to improve comfort and hold in high-speed cornering, which it does in part by applying a very slight brake to the inner rear wheel. For the tech and the colour changes, see below in the trim details.
If you want more details, well here we go:
All MX-5 models are rear-wheel drive and come equipped with a Skyactiv-G 2.0L engine good for 181 hp at 7,000 RPM and 151 lb-ft of torque at 4,000 RPM. Every version can be paired with a 6-speed manual or a 6-speed auto transmission with steering-wheel paddle shifters.
For weight reduction purposes, Mazda uses aluminum for the power plant frame, front fenders, hood and trunk lid, and even shaves minutes portions off various pieces of metal and removes bits of foam in the sun visors, for example.
Read more