CES 2022: Chevrolet Presents Silverado EV, Coming in 2023
Author: Derek-Boshouwers
Published: 1/5/2022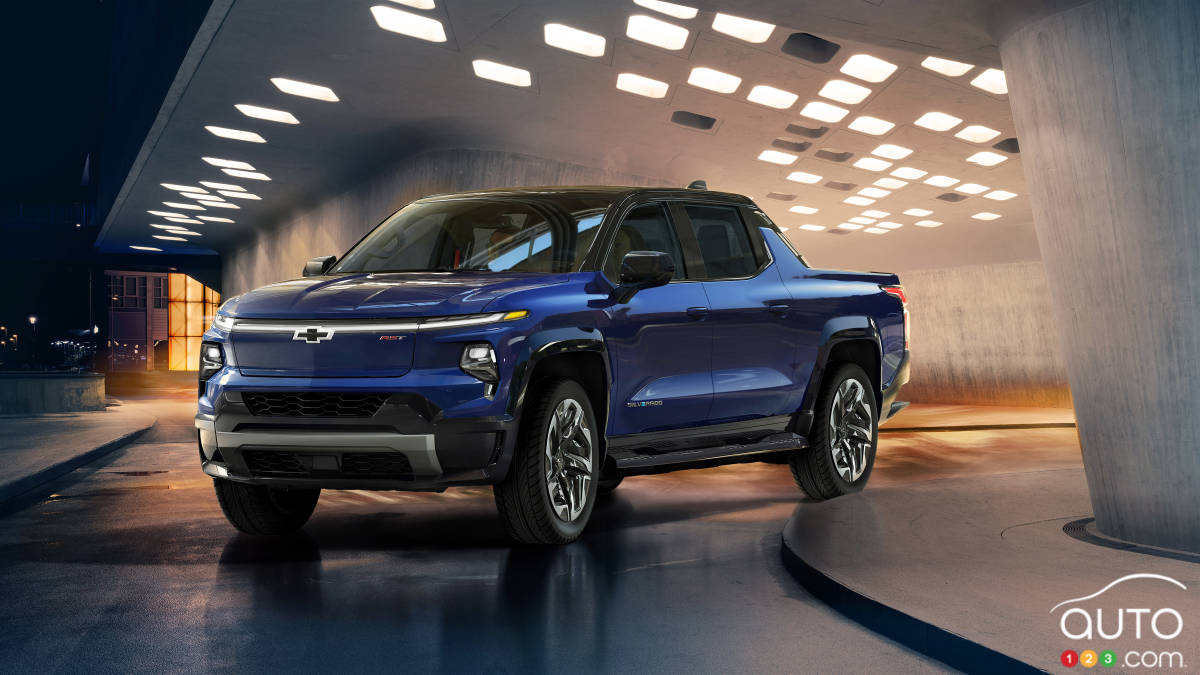 CES 2022: Chevrolet Presents Silverado EV, Coming in 2023
Chevrolet presented the long-awaited Silverado EV pickup today as part of the CES 2022 festivities. The model designated WT is designed mainly for fleets and work environments, while the RST version is destined to regular consumers.
The first models to launch will be a WT model in spring of 2023, followed in the fall by an RST First Edition; both will be 2024 vintages.
Chevrolet announced several details as part of its presentation, notably about that RST First Edition. It will deliver a range of 640 km and a towing capacity of up to 10,000 lb. When in WOW (Wide Open Watts) maximum power mode, it also produces up to 660 hp and 780 lb-ft of torque. With the tailgate closed, the bed can take in objects up to 5'11" in length. Load capacity is given at 1,300 lb.
The truck is also fitted with adaptive air suspension, allowing for the truck to be raised or lowered by up to 50 mm. Other notable features include four directional wheels, though it's not known if this will be included standard or an option, as well as an available highly flexible-use tailgate. Available for those who want it will be the Super Cruise semi-autonomous drive system, usable even while towing.
Inside, underneath the glass roof included with the First Edition, sit a 17-inch infotainment screen and 11-inch data screen.
Read more