2022 Hyundai Santa Fe PHEV Review: Plugging in to Success
Author: Derek-Boshouwers
Published: 1/13/2022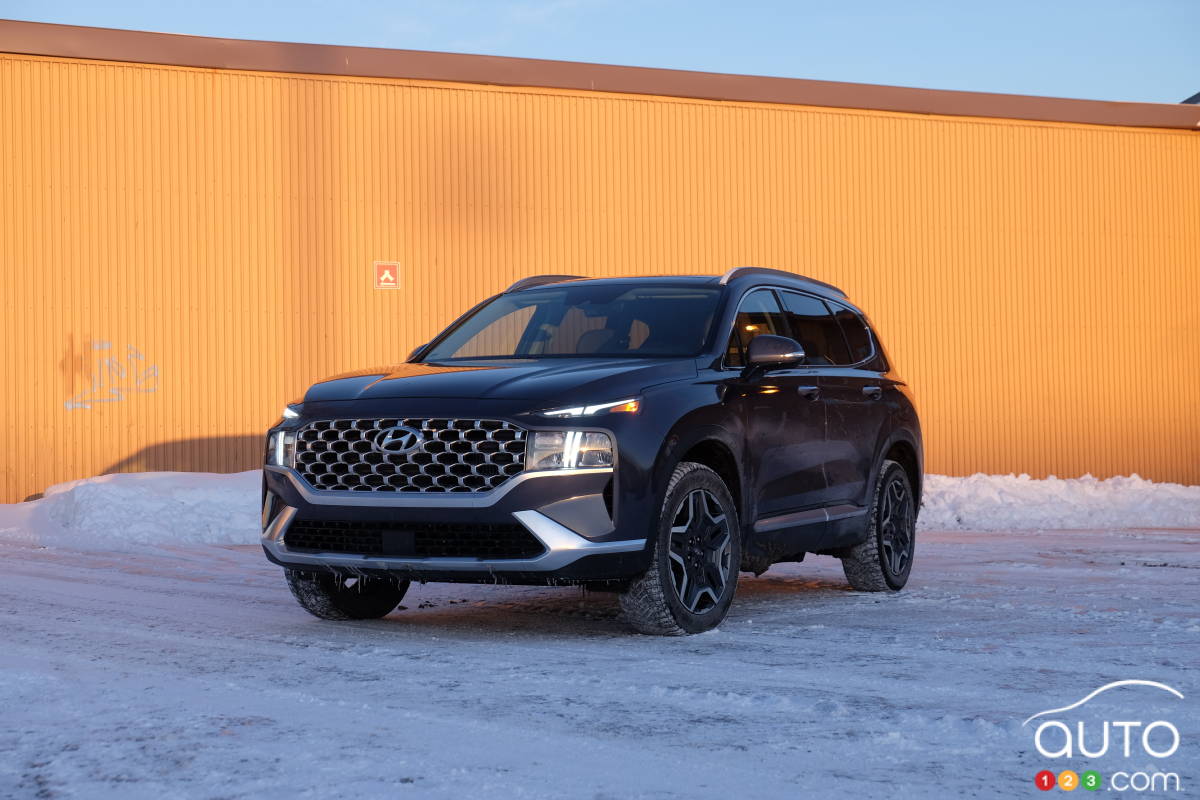 2022 Hyundai Santa Fe PHEV Review: Plugging in to Success
Auto123 reviews the 2022 Hyundai Santa Fe PHEV.
Even as Hyundai puts its considerable resources into entering the all-electric sphere a) quickly and b) with quality models, it has also decided it's maybe wise to offer valid products to those motorists not yet ready to forsake a combustion engine altogether. And of course, any number of studies and polls will tell you there are a still a lot of those folks, particularly in North America.
So it's a wise move indeed for Hyundai to do stuff like this: offer a pluggable hybrid variant of its two most popular SUVs (Tucson and Santa Fe), which will hold the fort until motorists and infrastructure and battery technologies and government regulations and all the rest evolve enough to make all-electrics the clear choice. Note that this is the first SUV Hyundai has fitted with such a system, having previously used it only with the Ioniq car.
For now, this variant becomes the most fuel-efficient model in the Santa Fe lineup, which is a drawing point for value-loving Canadian motorists to be sure. Buyers can get the PHEV variant in two trims, the Preferred (MSRP $44,999) and the Luxury ($48,699). Don't forget that the model is eligible for a $2,500 federal EV discount and at least some of the provincial EV discounts out there right now.
Shopicar.com, 100% online, shop for your next car, buy online and get it delivered to you anywhere in Quebec!
Read more