2022 Genesis GV70 2.5T Review: V6? Who Needs a V6?
Author: Auto123.com-
Published: 2/2/2022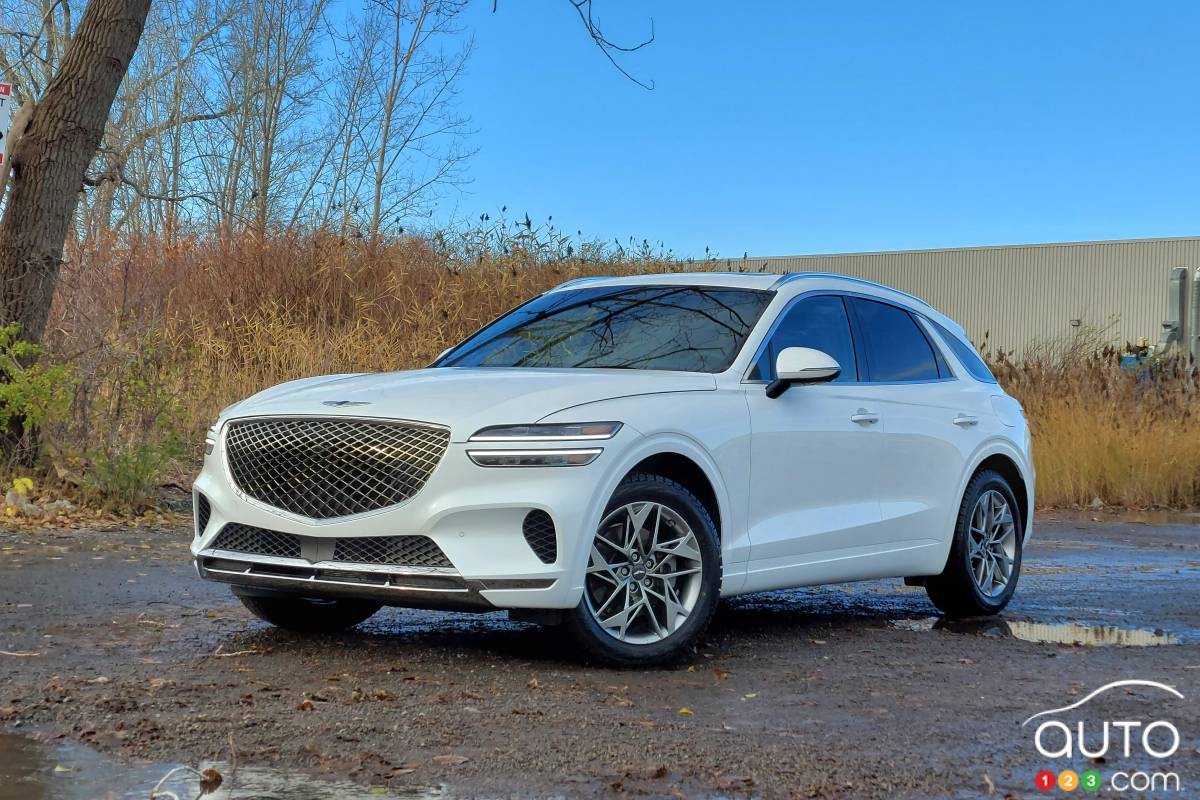 2022 Genesis GV70 2.5T Review: V6? Who Needs a V6?
Auto123 reviews the 2022 Genesis GV70 2.5T.
Fifth model to join the Korean luxury brand's Canadian lineup, the Genesis GV70 represents what could be one of the best bargains on the market today. Luxury SUVs continue to gain market share, occupying the space once occupied by similarly sized sedans, and the GV70 offers a lot for the asking price, no question about it.
After driving the model with the V6 engine earlier in 2021, we jumped at the opportunity to test the "base" variant, the one equipped with the 2.5T 4-cylinder turbo engine.
The GV70 starts at $49,115. At that price, you get a lot for the money from this premium SUV. We'll list some of the features below, but you can be sure that you won't be short of them. Our tester had the Advanced Plus option for a pre-tax price of $59,115.
In this range of vehicles, competitors are numerous and varied. We can put the GV70 in the general ballpark of the Lexus NX (starting price, $50,010), BMW X3 ($55,942), Audi Q5 ($50,700) and Mercedes-Benz GLC ($54,195), to name just those. Note that all those prices include preparation fees, which are also calculated in the price of the GV70. Note also, in case you hadn't, that the GV70 is the only one in the group to have a starting price under $50,000. And as mentioned, at this price, the Genesis SUV is already very well equipped.
Read more