Ford Debuts Bronco Everglades, a New Version for Going Nuts In
Author: Daniel-Rufiange
Published: 2/10/2022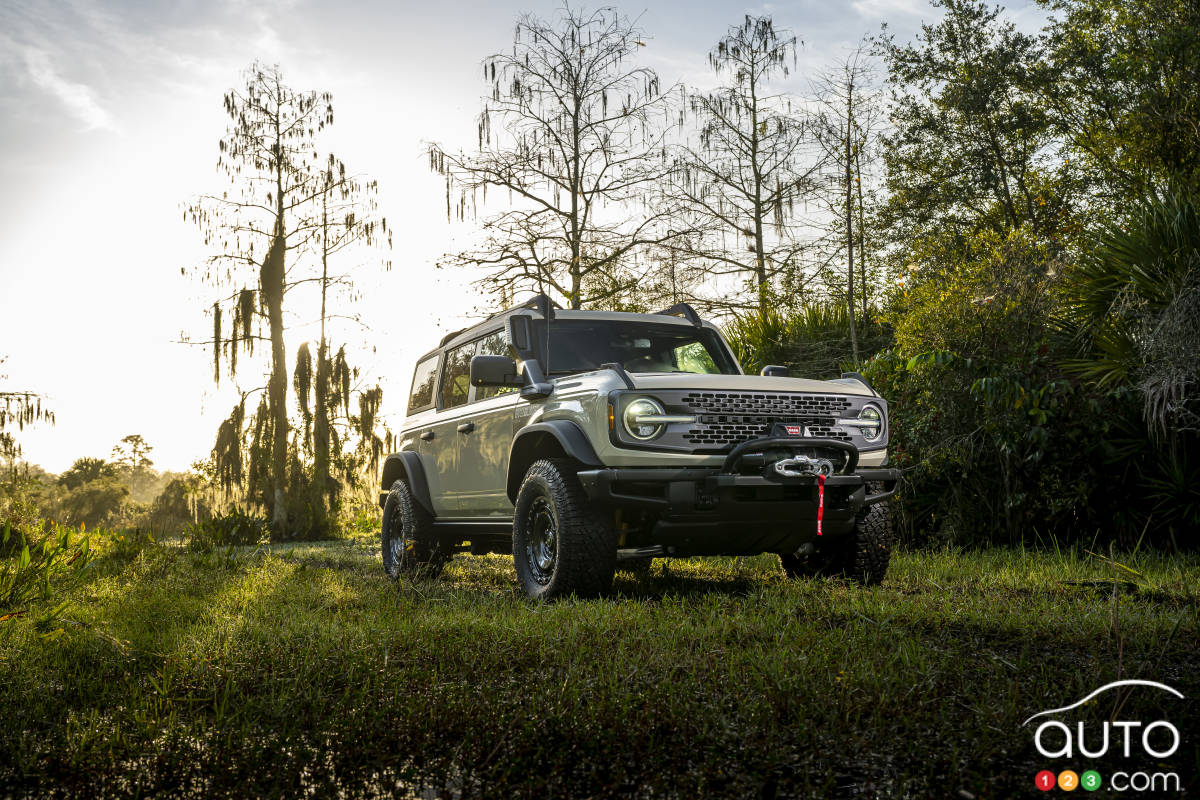 Ford Debuts Bronco Everglades, a New Version for Going Nuts In
With a vehicle like the Ford Bronco in its lineup, a manufacturer has almost unlimited opportunities to offer customization options to buyers.
To wit, the 2022 Ford Bronco Everglades just unveiled offers adventure-minded buyers an even more extreme variant. This is what you get if you want to go a little nuts on weekends. The model is equipped with a winch and a snorkel, which gives you the idea right there.
Buyers who already have a reservation for the Bronco will get the first crack at obtaining the Everglade special edition when it becomes available this summer. Other will have to get in line and wait.
The Everglades special edition includes that snorkel for the air intake, as well as a unique front bumper and a number of aesthetic touches that make it easy to recognize. The safari-style bar, rails and skid plates on the Everglades offer some degree of protection for off-roading, though to be clear they don't translate into any performance gains.
However, it should be remembered that the Everglades model benefits from the Sasquatch package.
Read more