2022 Nissan Pathfinder Review: Re-re-rebirth
Author: Dan-Heyman
Published: 2/15/2022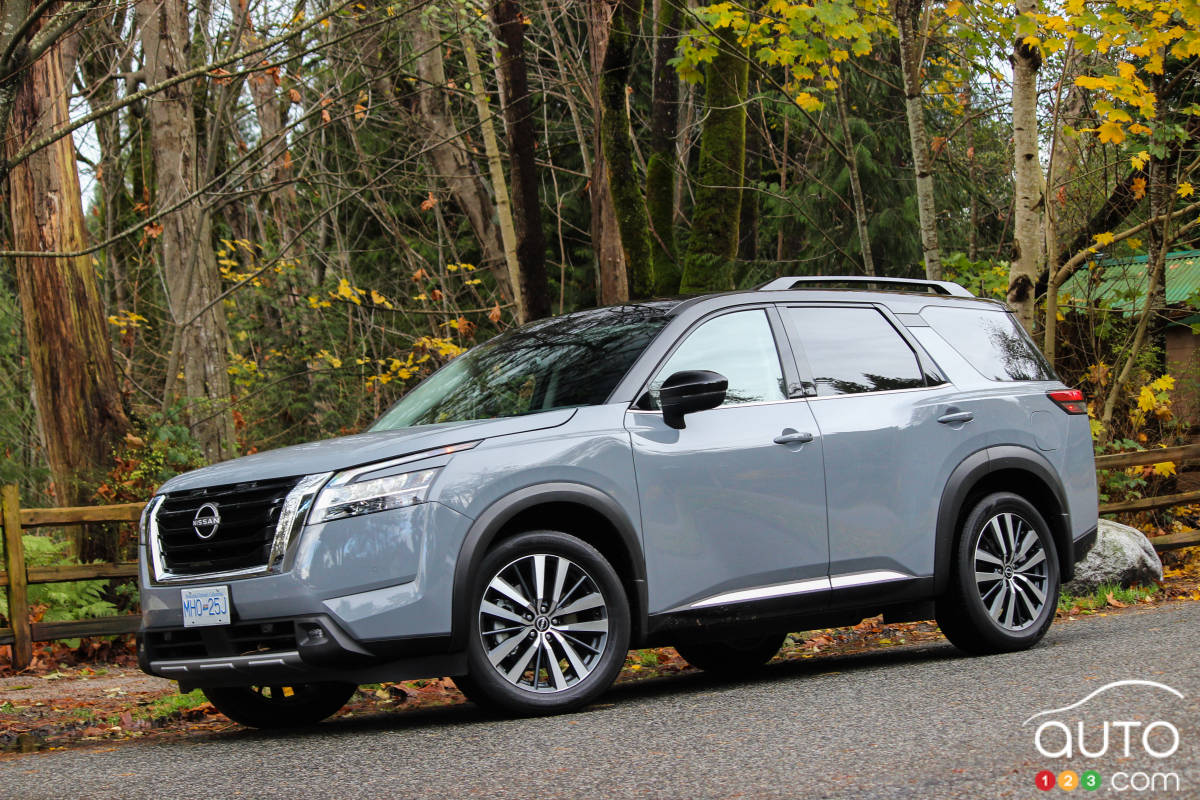 2022 Nissan Pathfinder Review: Re-re-rebirth
Auto123 reviews the 2022 Nissan Pathfinder.
The Nissan Pathfinder is one of the more interesting case studies when it comes to modern SUVs or crossovers.
It's a nameplate that has endured ever since SUVs really hit the big time, with the Nissan appearing alongside the likes of the Toyota 4Runner and Ford Explorer, the real pioneers of the genre. The Nissan, though, has arguably had the biggest transformations – that's transformations, plural – over the five generations through which it's passed since it debuted in the mid-1980s.
Back then, it was a body-on-frame mini truck with back seats instead of a pickup bed. Then, it was softened into a much more civilized SUV, then it became V8-powered and hulking, then it made an about face and transitioned to a unibody three-row SUV with a short-lived hybrid option. All the while, the Explorer and 4Runner have stayed pretty true to their roots, especially in the case of the Toyota. To a fault, some would argue.
Which brings us to the latest all-new Pathfinder. It remains a unibody platform with a single V6 engine choice, but on the styling front it now channels the older, tougher trucks more than previous.
Read more