Meet the 2023 Ford Ranger Raptor
Author: Daniel-Rufiange
Published: 2/23/2022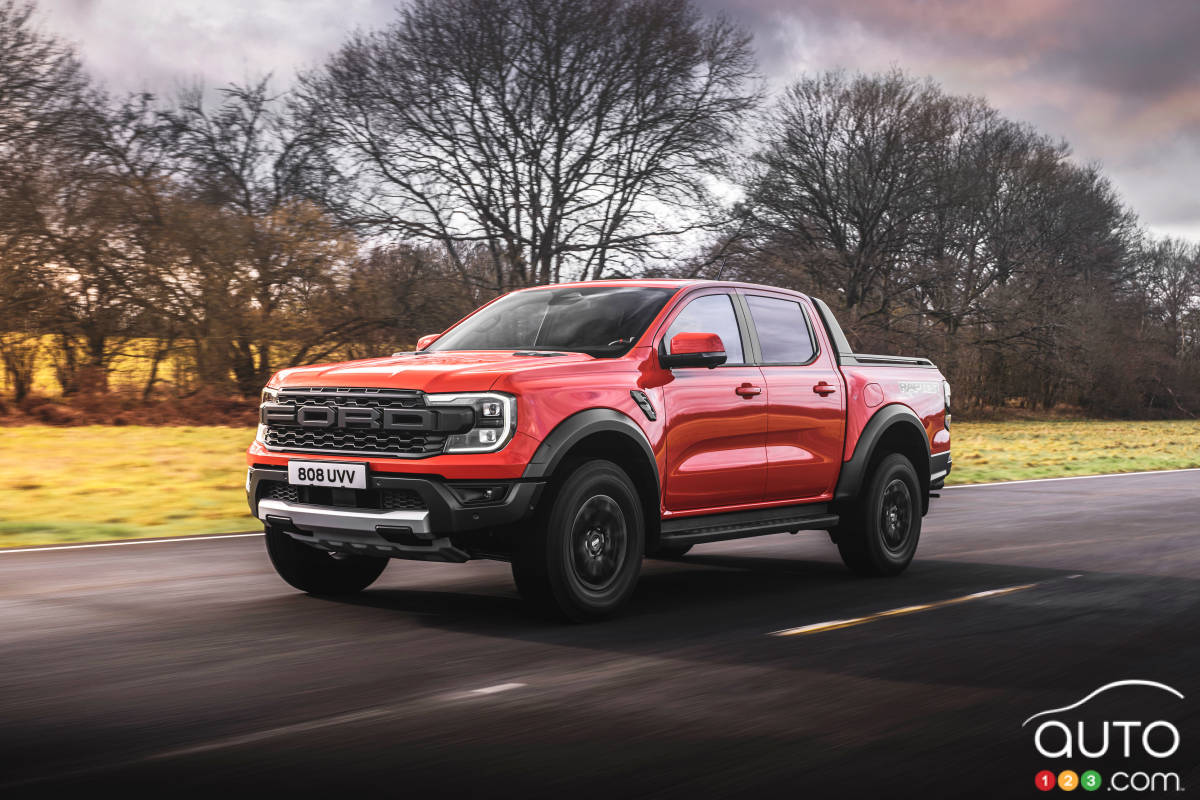 Meet the 2023 Ford Ranger Raptor
Ford has unveiled the next generation of the Ford Ranger Raptor. More precisely, the truck unleashed on public eyes and ears yesterday is the model destined for other markets around the world; but that won't bother anyone, since we learned Monday evening that Ford has decided to offer the next-gen Ranger Raptor in North America for 2023.
We can expect our version to look very similar to the truck just presented, especially since it borrows its signature from the new Maverick. Any differences in our version will be minimal and relate mainly to regulatory requirements for North America or simply to trim levels.
Mechanically, the formula used with the Bronco Raptor is apparent here, the performance pickup getting a twin-turbocharged 3.0L V6, currently rated at 392 hp and 430 lb-ft of torque. A 10-speed automatic transmission is standard, as is four-wheel drive, needless to say. The model also benefits from a 2-speed transfer case and lockable front and rear differentials.
There is a small difference in regards to the suspension, however. While the Bronco Raptor takes its Fox Racing adaptive shocks (3.1-inch diameter) from the F-150 Raptor, the Ranger inherits slightly smaller Fox shocks (2.5-inch diameter). Several ride modes will be available, each of which affects the work and adjustment of the chassis, the exhaust noise level, the transmission staging, etc.
Shopicar.com, 100% online, shop for your next car, buy online and get it delivered to you anywhere in Quebec!
Read more