So Hyundai – How About a Rear Wiper for that Ioniq 5?
Author: Derek-Boshouwers
Published: 2/24/2022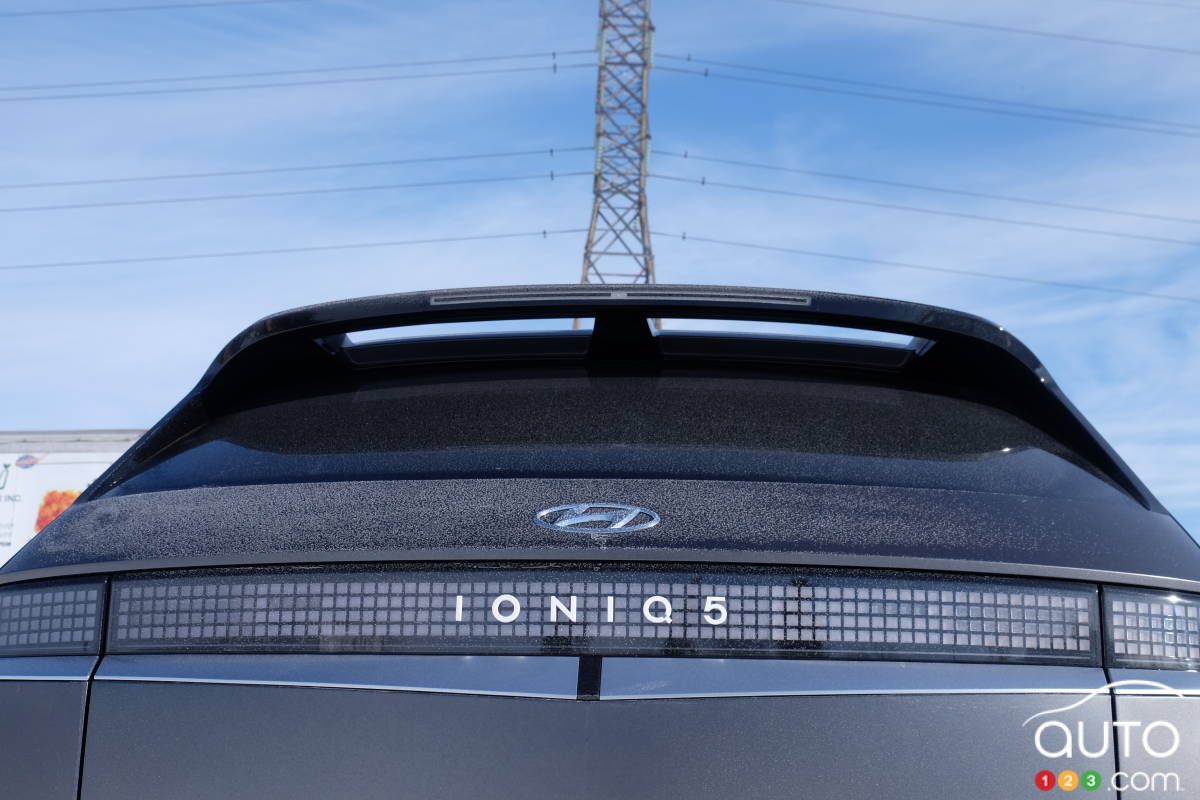 So Hyundai – How About a Rear Wiper for that Ioniq 5?
We were not alone, on testing the all-new, all-electric 2022 Hyundai Ioniq 5 this winter, in quickly identifying the one big misstep in the conception and design of the crossover. It was hard to miss, actually, since within an hour of us taking possession of the vehicle, the slanted rear window was encrusted with salt and frozen slush. Visibility through it was essentially down to zero.
The reason, of course, was the absence of a wiper for that rear window. It seems like an egregious error, one difficult to understand given that anyone who has driven in northern climates knows that electric defrosting is not enough on a window so angled, particularly in areas where slush is a common road companion. It's made all the stranger because for the rest, the Ioniq 5 is a very well-designed vehicle with attention paid to every detail. Almost.
Shopicar.com, 100% online, shop for your next car, buy online and get it delivered to you anywhere in Quebec!
Given that we're already on the verge of March and that the second, 2023 edition of the model is just months away, we asked Hyundai Canada if there are plans afoot to integrate a rear window wiper in Ioniq 5 models that will be assembled later in the year. Here's what we were told by Hyundai Canada Public Relations Coordinator Mohga Hassib:
"Hyundai Motor Group has received the comments under advisement from Canadian journalists and are looking into it. We are grateful for this crucial feedback about a very important product for Hyundai. As of now, we have yet to confirm if the coming model will have the rear wiper installed."

Read more