VW's ID.Buzz Cargo Won't Be Offered in Canada, Because of Something to Do with… Chickens
Author: Daniel-Rufiange
Published: 3/14/2022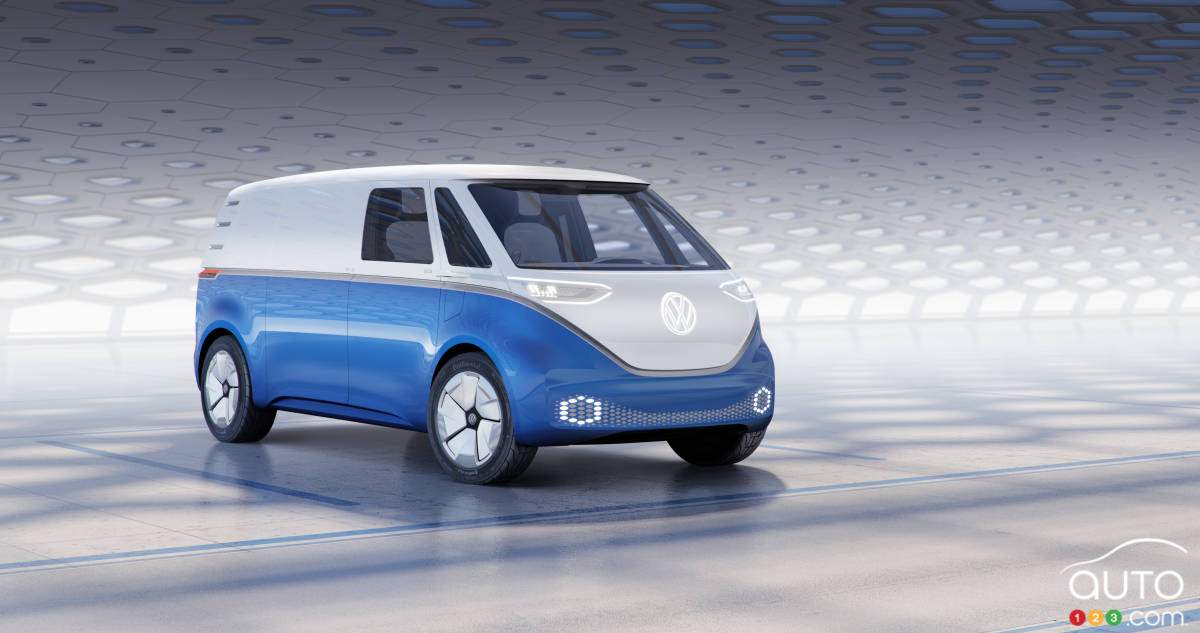 VW's ID.Buzz Cargo Won't Be Offered in Canada, Because of Something to Do with… Chickens
After much waiting and much teasing, Volkswagen last week finally presented its ID.Buzz. The all-electric modern microbus will be marketed here in 2024, though only in its stretched-wheelbase incarnation.
A short-wheelbase version will be offered elsewhere, as will a commercial van variant. But why would VW keep the ID.Buzz Cargo version from our market? It doesn't seem logical. There are actually several reasons for the decision. For one thing, Volkswagen doesn't have as developed a commercial sales division as some of its competitors in North America (and as its own in Europe). But above all, the decision is dictated by legislation passed way back in 1963 and 1964.
That's right, we're talking about the infamous Chicken Tax.
That, in case you're wondering, is a 25-percent tariff levied by the U.S. on vehicles classified as light trucks and built outside the United States. This tax was imposed by American legislators on several foreign products in retaliation for a tax levied at the time by France and West Germany on imported American chickens. Originally, the U.S.'s tariff was aimed at several products; the inclusion of vehicles in the list of restricted items was intended as a blow to Volkswagen, which had exported some 250,000 vehicles to the United States in 1963.
Shopicar.com, 100% online, shop for your next car, buy online and get it delivered to you anywhere in Quebec!
Read more