Chevy Silverado Is Knocked Over by Tornado, Continues on its Way
Author: Daniel-Rufiange
Published: 3/25/2022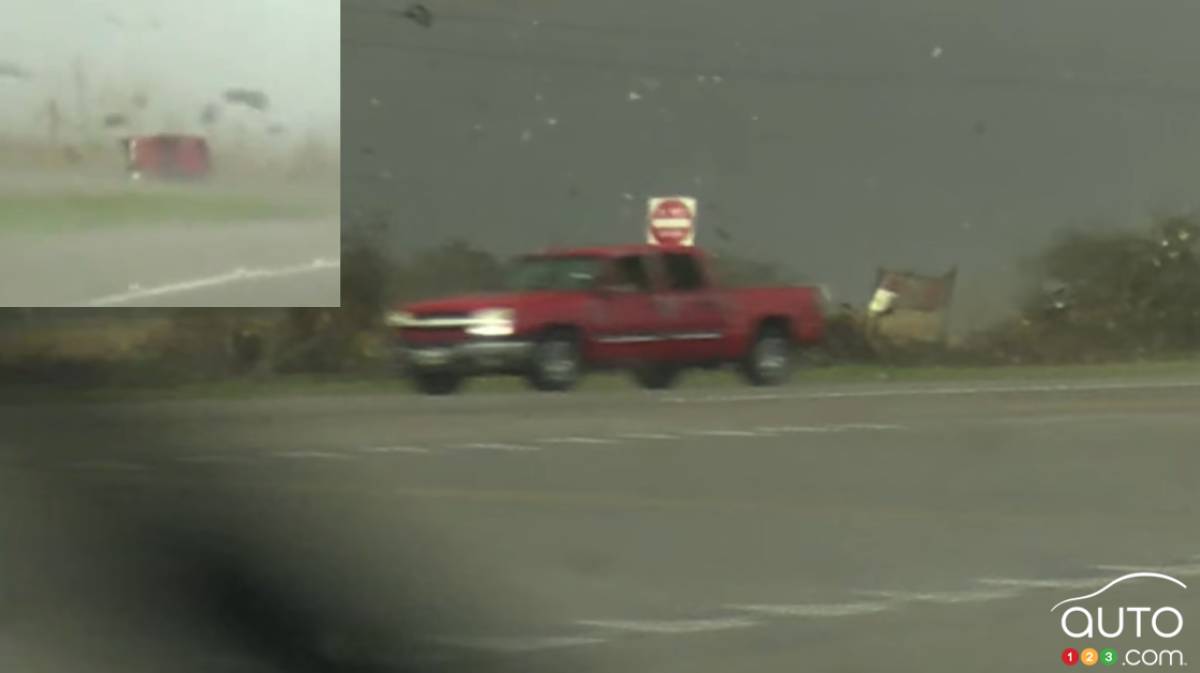 Chevy Silverado Is Knocked Over by Tornado, Continues on its Way
You may have already seen this incredible video of a red pickup truck getting blown over and spun around by a tornado, because it's the kind of clip that quickly goes viral. But if you haven't, you should now.
Caught in a Texas tornado earlier this week, the red pickup was knocked onto its side by the ferocious winds and spun like a top on the road, before being placed back on its feet, in a bit of near-miraculous good fortune. Video captured by a storm chaser heading in the opposite direction shows what happened next: Incredibly, within seconds of landing back on its wheels, and pointing in the right direction, the truck simply drives away.
You can guess that folks would be interested in catching up with the driver of that truck, because they surely would have an interesting story to tell.
The manhandled truck, by the way, was a 2004 Chevrolet Silverado. Chevy couldn't have dreamed up a better advertisement for the robustness of its model.
Browse cars for sale available near you
Read more