2023 Nissan LEAF Gets Revised Exterior, Adjusted Trim Lineup
Author: Derek-Boshouwers
Published: 4/12/2022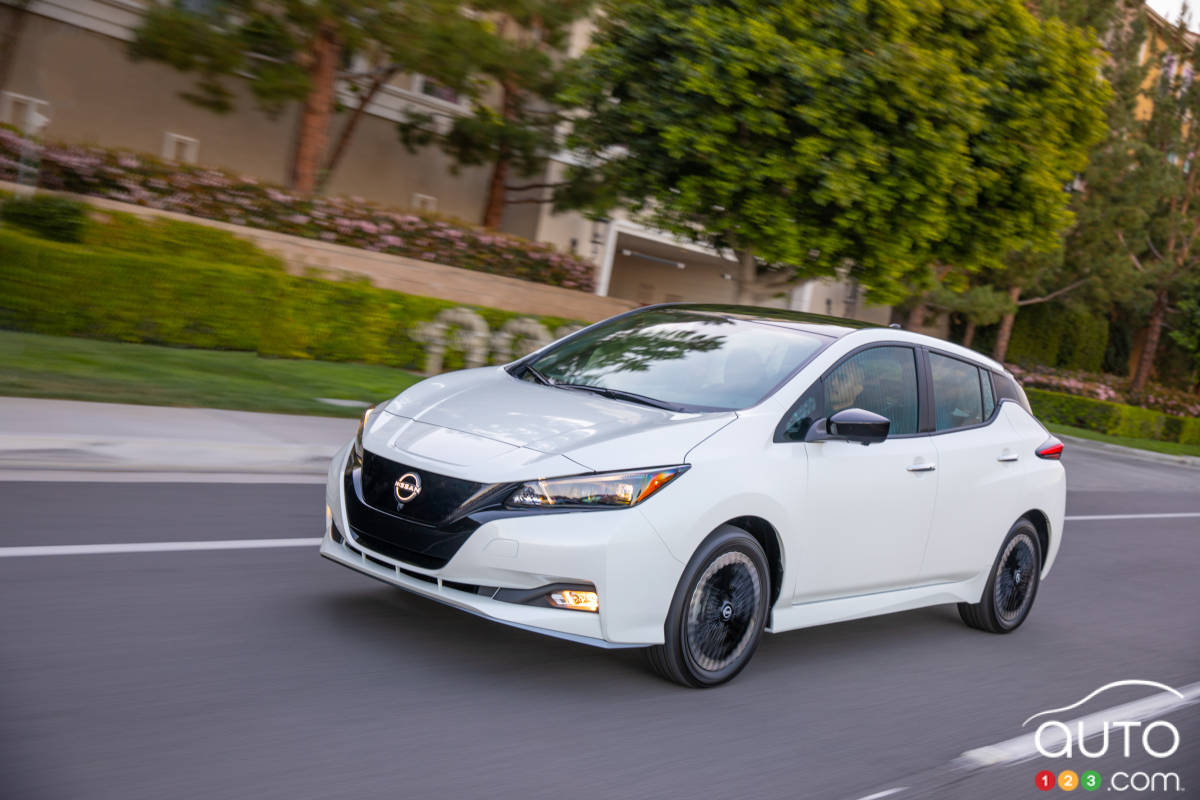 2023 Nissan LEAF Gets Revised Exterior, Adjusted Trim Lineup
Nissan has presented the updated 2023 LEAF, with the popular EV getting an exterior upgrade, a few interior tweaks and a streamlined model lineup for the new model-year.
In terms of its appearance, the 2023 LEAF features an enhanced front end appearance, with a refreshed front grille, bumper molding and headlight that feature a new black inner finisher. The Nissan badge is now illuminated and has been updated to the brand's new design identity.
As well, the shapes of the tire deflectors at all four corners, rear under diffuser and rear spoiler have all been modified to improve aerodynamics. The new LEAF also comes standard with new 5-spoke 17-inch aluminum-alloy wheels.
Inside, changes for the 2023 model-year include the new Nissan badge on the steering wheel and a new start-up video on the instrument panel screen. Black cloth is standard on SV and SV PLUS trims, with gloss black finishers. SL PLUS gets an upgrade to leather trim.
Consultez les véhicules à vendre disponibles près de chez vous
Read more