Report from the 5th Montreal Electric Vehicle Show: The Future Is (Almost) Now
Author: Benoit-Charette
Published: 4/26/2022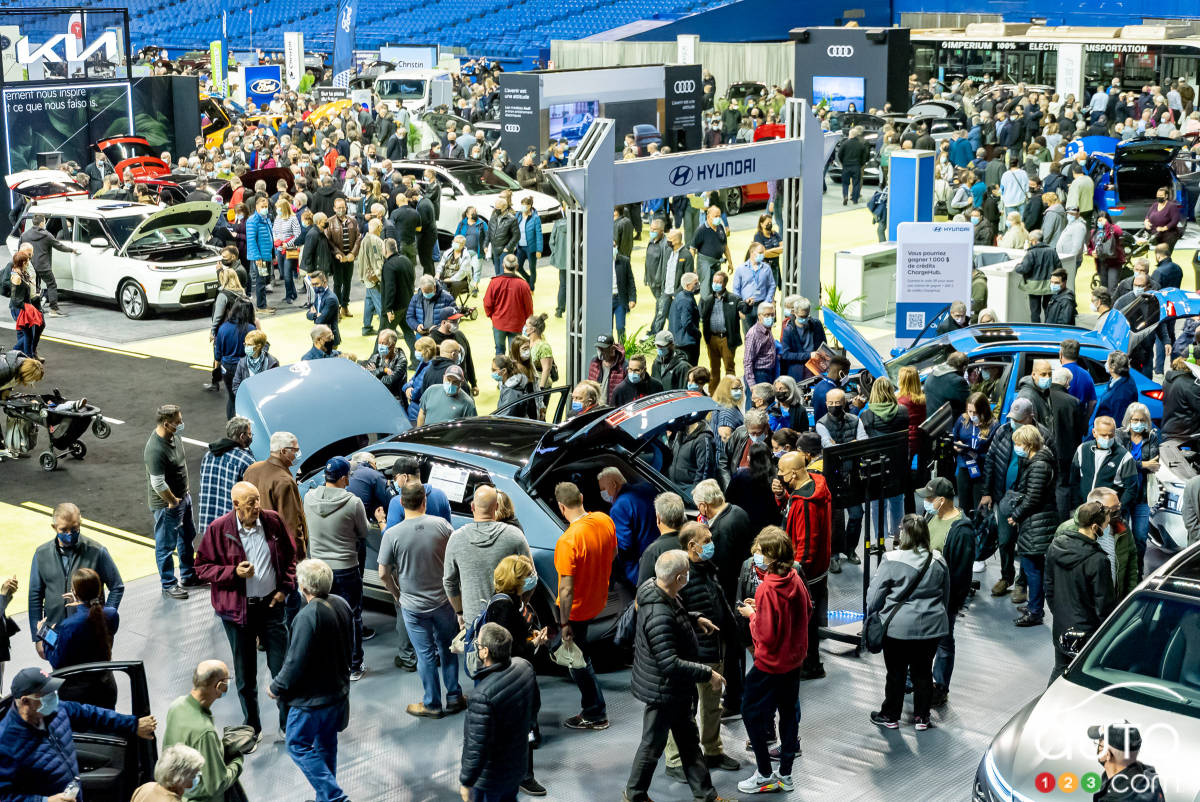 Report from the 5th Montreal Electric Vehicle Show: The Future Is (Almost) Now
Montreal has become an important hub in the electric vehicle domain, for a number of reasons, and the more than 43,000 spectators who filed into the Olympic Stadium on April 22-to-24 helped drive that point home once again. The stadium's exhibition area featured 90 exhibitors, 17 brands and a dozen models presented as Canadian premieres.
There was also a full section of electric bikes with a test track in the stadium as well as road tests of electric vehicles with the AVÉQ (Association of Electric Vehicles of Quebec). The test drives were so popular that many people had to return the next day to test drive a vehicle and all visitors were limited to one test drive to give everyone a chance.
A change in attitude in just a few months
In addition to the sheer number of visitors this year (up 75 percent from 2021), one of the most surprising phenomena we noted was the change in people's attitudes, just in the past few months. The 4th edition of the Montreal Electric Vehicle Show, remember, was held in September 2021 due to the pandemic, which forced the cancellation of the event in April 2021. We're talking therefore of an interval of barely 7-8 months between the two events.
And yet, while the majority of the 25,000 visitors in September 2021 were looking mainly for information on electric vehicles, most of the 43,000+ visitors to the April 2022 show are already on a waiting list to acquire an electric car. One of the more common topics of conversation overheard? War stories comparing waiting times buyers were being given by auto dealers.
Browse cars for sale available near you
Read more