The 2023 Cadillac Escalade-V and its Specs: Some Kind of Wonderful
Author: Derek-Boshouwers
Published: 5/20/2022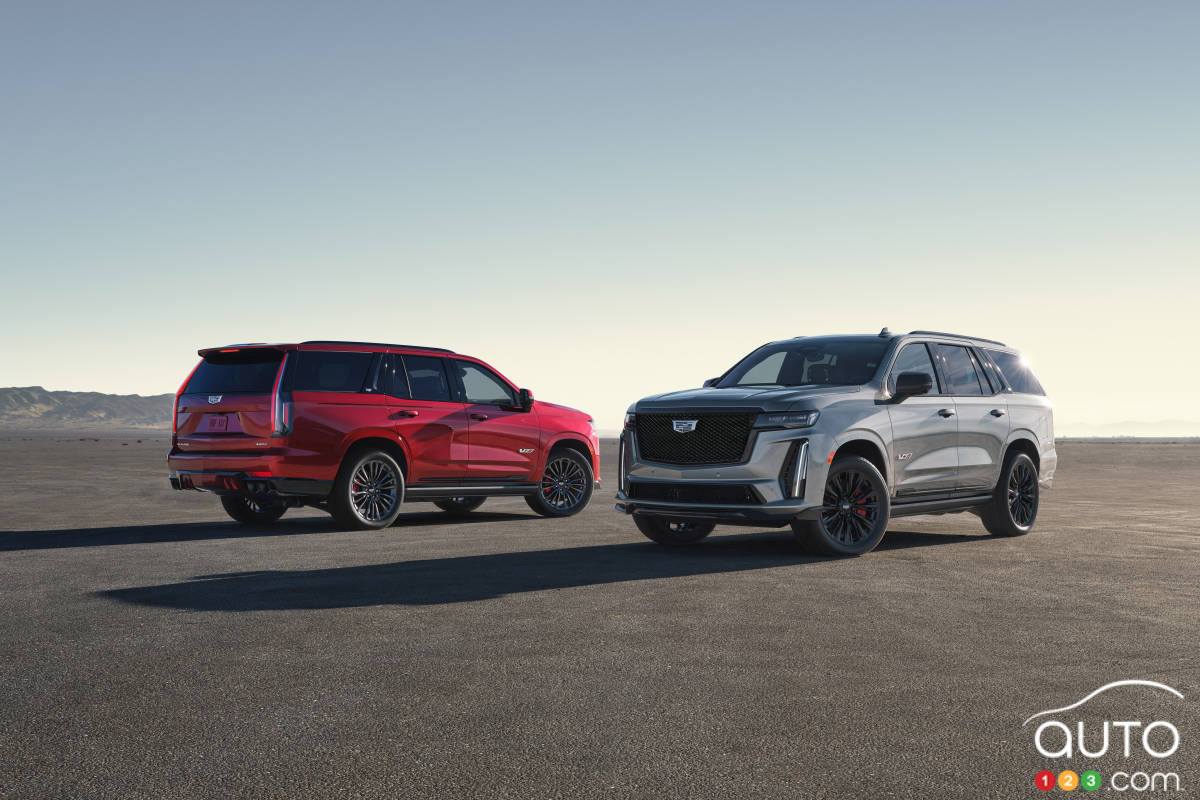 The 2023 Cadillac Escalade-V and its Specs: Some Kind of Wonderful
Cadillac recently announced the performance specs of the 2023 Cadillac Escalade-V, the performance version of its big SUV. We'd previously seen a few images, but now it was time for the nitty gritty, and frankly the numbers are as out-there as anyone could have hoped – or feared.
The Escalade-V gets a 6.2L V8 engine under its big hood, and with an output of 682 hp and 653 lb-ft of torque it risks putting the fear of the almighty into whoever sees it coming up behind it in the passing lane. There are 262 additional horses here than in the naturally aspirated V8-equipped Escalade, by the way, and 193 more lb-ft of torque.
The 0-100 km/h trick takes all of 4.5 seconds, Cadillac says, based on GM testing.
At the same time, Cadillac insists on pointing out that this V is not a track-focused vehicle, hence the Bridgestone all-seasons tires (fitted on exclusive 22-inch wheels) and the absence of the Blackwing designation for it, unlike the CT4-V and CT5-V got.
Browse cars for sale available near you
Read more