Traversing the Canadian Tundra in a 2022 Toyota Tundra: An Atypical Review, Part 2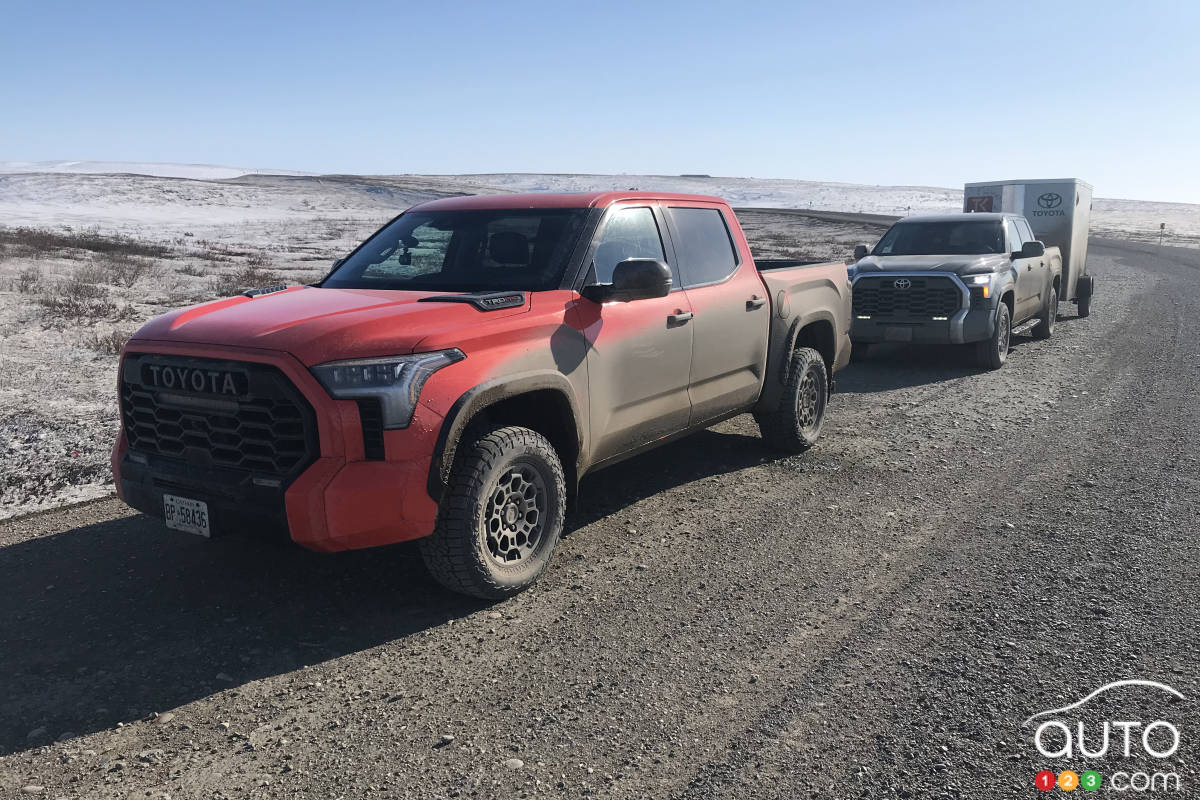 Traversing the Canadian Tundra in a 2022 Toyota Tundra: An Atypical Review, Part 2
Auto123 drove to Canada's far north in a 2022 Toyota Tundra. Today, the second part of our unique test drive.
See also: Traversing the Canadian Tundra in a 2022 Toyota Tundra: An Atypical Review, Part 1
See also: 2022 Toyota Tundra Review: The Rebirth
Over 5500 km on various roads...
Our adventure behind the wheel of the Tundras began in Vancouver. Actually, it really started a few miles south in Tacoma, Washington. The idea was to use that as a starting point because of the name associated with Toyota's other pickup, the Tacoma. There were five of us in the two Tundras: myself, Ontario journalist Howard Elmer, head of the Truck King group, his two sons Stephen and Matthew, both of whom are participants in Truck King's YouTube reports, and renowned cameraman Danny Bailey, whose work regularly appears on TV shows in Canada.
The first part of our trip took us through and past the Vancouver area, a portion we used to record some of the fuel-consumption figures of the trucks. As you can see, the hybrid Tundra did well in this environment, the electric motor allowing us to save fuel (both engines in these Tundras run on regular-octane gas, by the way). Of course, the size of such a large vehicle could and did present certain challenges in urban situations, but those didn't amount to anything insurmountable.
Read more