Chevrolet Bolt Getting Another Price Drop in 2023 ?
Author: Daniel-Rufiange
Published: 6/2/2022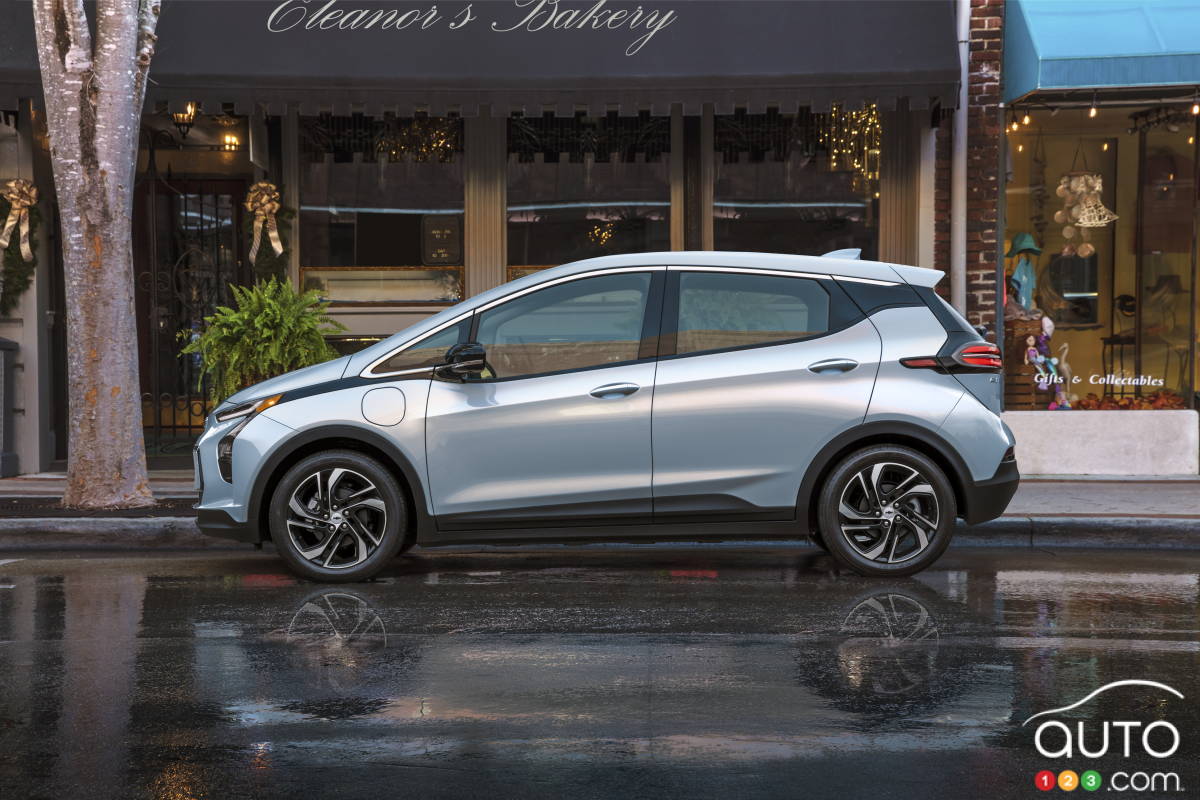 Chevrolet Bolt Getting Another Price Drop in 2023 ?
Update: The price reduction announced for the Chevrolet Bolt in the United States for 2023 will not happen in Canada. The company's Canadian division says it doesn't see the need, at this time, to reduce the price of the electric car here (when measured against its competitors).
When the Chevrolet Bolt was redesigned for 2022, there was some bonus good news for consumers, in the form of a significant price drop. Roughly, the price dropped from nearly $45,000 to about $37,000 in Canada.
That wasn't the only bonus, of course, as an SUV version debuted. The Bolt EUV was also priced at around $38,500. With current federal and provincial (where applicable) discounts in place, this made the two Bolts doubly attractive.
For 2023, consumers could be in for another nice surprise: another notable price drop. While nothing has been announced yet for Canada, Car and Driver reported today that both the 2023 Bolt EV and 2023 Bolt EUV will receive a significant price reduction. In the U.S., it's simple: the cost drops below $30,000.
Browse cars for sale available near you
Read more