Video of Accident Shows What Can Happen to Stalled Vehicles on the Highway
Author: Daniel-Rufiange
Published: 6/6/2022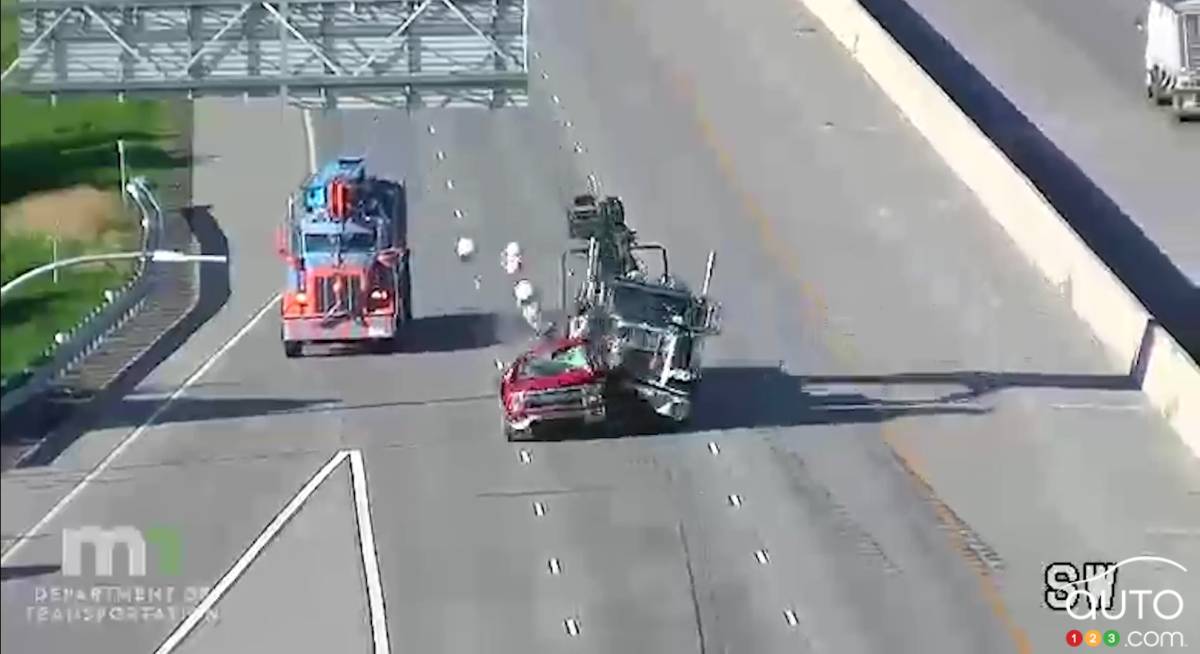 Video of Accident Shows What Can Happen to Stalled Vehicles on the Highway
A spectacular accident occurred on a Minnesota highway recently, and authorities shared the video to make motorists aware of a few realities.
First, before we get to the video footage, let's mention that no one was injured in the impact.
The scene shows a red pickup truck stopped in the middle lane of a multi-lane highway. According to a local station, the driver of that pickup had hit a deer shortly before. For some reason that isn't yet known, the truck had come to a stop, stalled and would not start again. The driver made the right decision and got out when it was safe to do so.
The vehicle then sat in that spot for a few minutes before a tractor trailer coming up behind it rammed into it, destroying it completely. The impact was of such violent and spectacular force that the truck was almost immediately engulfed in flames.
The tractor-trailer itself was also quite severely damaged.
Read more