Polestar Previews New 3 SUV Set to Be Unveiled This October
Author: Derek-Boshouwers
Published: 6/7/2022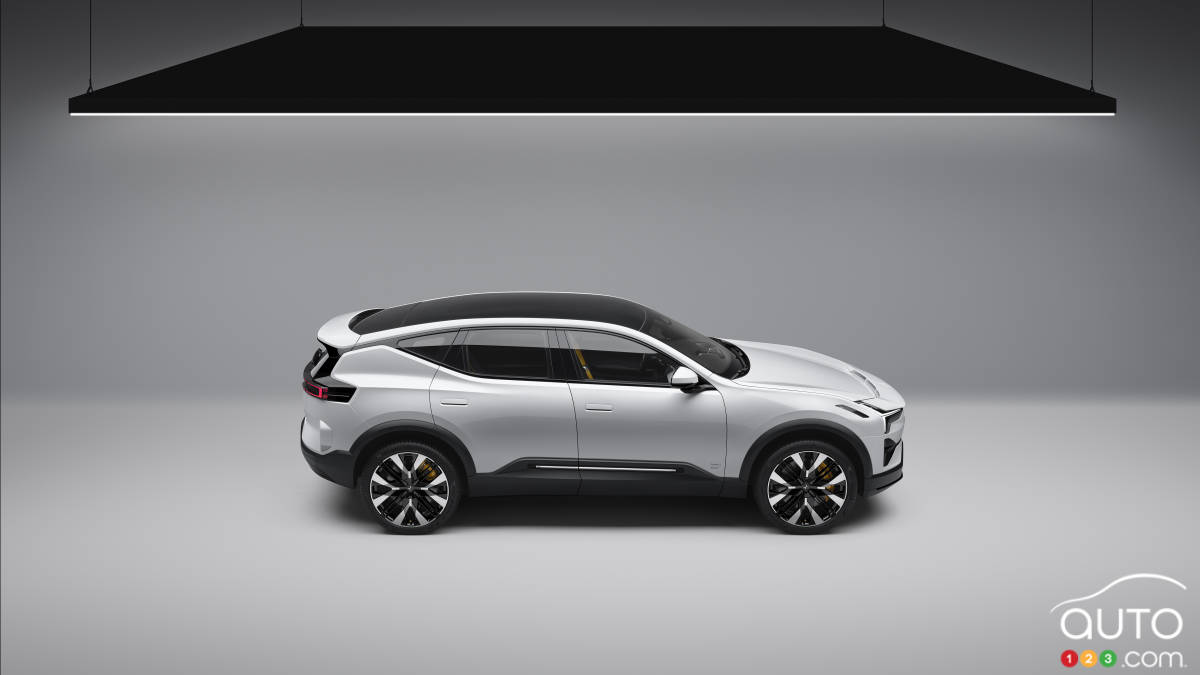 Polestar Previews New 3 SUV Set to Be Unveiled This October
The world premiere of the Polestar electric brand's first SUV is set for this October, the fledgling automaker confirmed today. And to celebrate that announcement, it shared a single first image of the Polestar 3 to get us all talking.
The shape of the SUV is instantly recognizable if you follow EV news and know of the new crop of electric crossovers hitting the market, for example Kia's EV6 and Volvo's new C40. Which tells us that while automakers make much of the freedom EVs represent for designers and stylists, the questions of ergonomics and range optimization do impose some constraints.
To that end, we see twin ducts running front to back on the hood, and a spoiler on the top of the tailgate.
Other notable features include a large panoramic roof, slim headlights and bulging rear lights. As with a number of other recent EVs, the door handles recess into the door panels.
Browse cars for sale available near you
Read more