2022 Chevrolet Silverado ZR2 First Drive: A More "Reasonable" Off-Road Option
Author: Vincent-Aubé
Published: 7/4/2022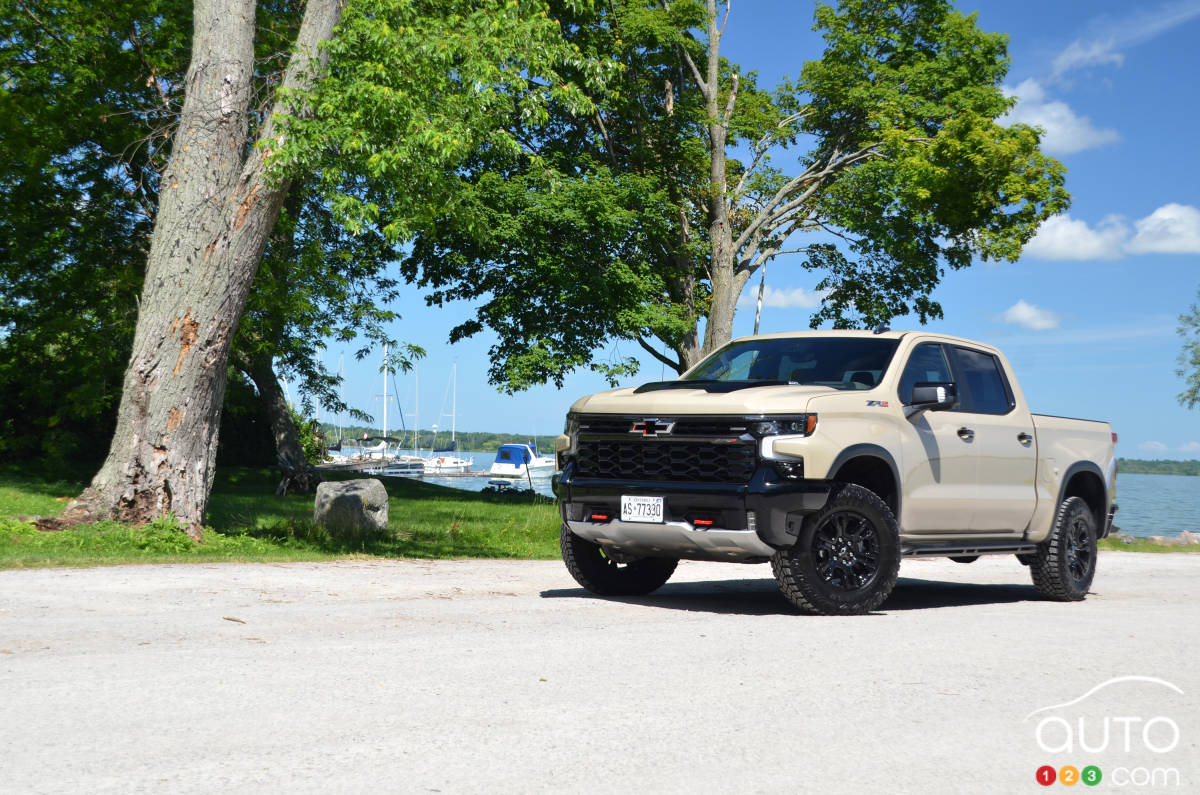 2022 Chevrolet Silverado ZR2 First Drive: A More "Reasonable" Off-Road Option
Auto123 gets in a first drive of the 2022 Chevrolet Silverado ZR2.
Toronto, ON - Over the past few years, the pickup truck segment has been evolving, especially to appeal to those who want to be seen behind the wheel of a vehicle that looks capable of overcoming any obstacle. The trend towards adventure-focused vehicles has only picked up steam lately, with the market receiving both vehicles disguised to look like rugged off-roaders and real monsters capable of withstanding high-speed jumps in the California desert, for example.
We've lost track of how many ads we've seen showing some model or another making mincemeat of, say, a steep desert climb. And yes, in the official ad for it, the new 2022 Chevrolet Silverado ZR2 is also seen on a sandy trail somewhere in the southern U.S.
But in Canada, deserts are scarcer. And the manufacturer must also find a way to appeal to fans north of the 49th parallel. That's certainly one of the reasons GM Canada put on a separate Canadian first-drive event for the 2022 edition of its full-size pickup truck.
Browse cars for sale available near you
Read more