2024 Chevrolet Blazer EV Makes its Debut
Author: Benoit-Charette
Published: 7/19/2022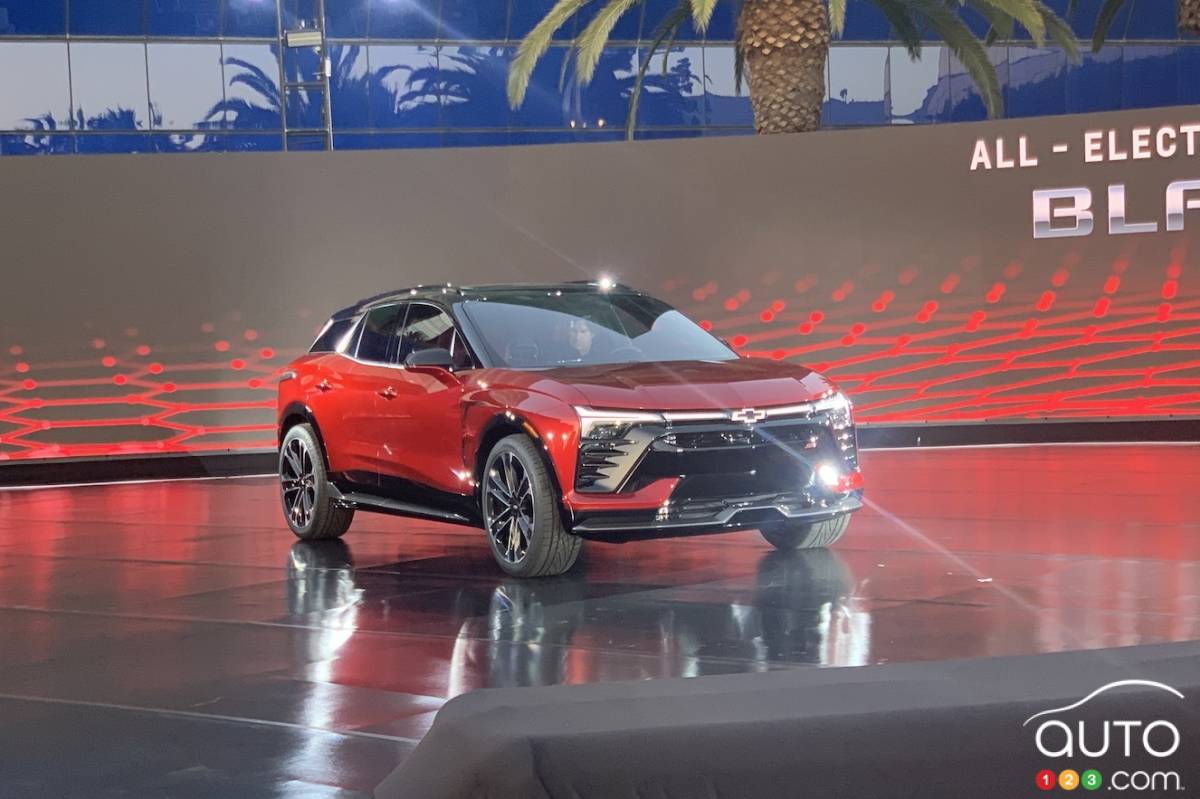 2024 Chevrolet Blazer EV Makes its Debut
Los Angeles, CA - General Motors last night unveiled a new model that's central to its EV plans in the coming years, the all-electric 2024 Chevrolet Blazer EV. And to say the least, it represents almost as big a leap forward from the Blazer model it's based on as that model represented in relation to the original SUV that first bore that name.
Up to 515 km of range
The Blazer EV, based on the Ultium platform, will be introduced in several versions including 1LT, 2LT and RS models as well as a Chevrolet SS edition and even a PPV (Police Pursuit Vehicle) model for police fleets. The version with the best range is the rear-wheel drive RS version, which gets a range of up to 515 km.
For those looking for performance before range, look to the SS version. It features all-wheel drive, a unique WOW (Wide open Watts) mode to develop up to 557 hp and 648 lb-ft of torque.
Browse cars for sale available near you
The technology
The Blazer offers a Level 2 (AC) charge of 11kW and DC fast charging capability of up to 190kW, allowing motorists to increase range by approximately 125 km in 10 minutes.
Read more