Tesla Produces Two Millionth Vehicle at Fremont, California Plant
Author: Daniel-Rufiange
Published: 7/20/2022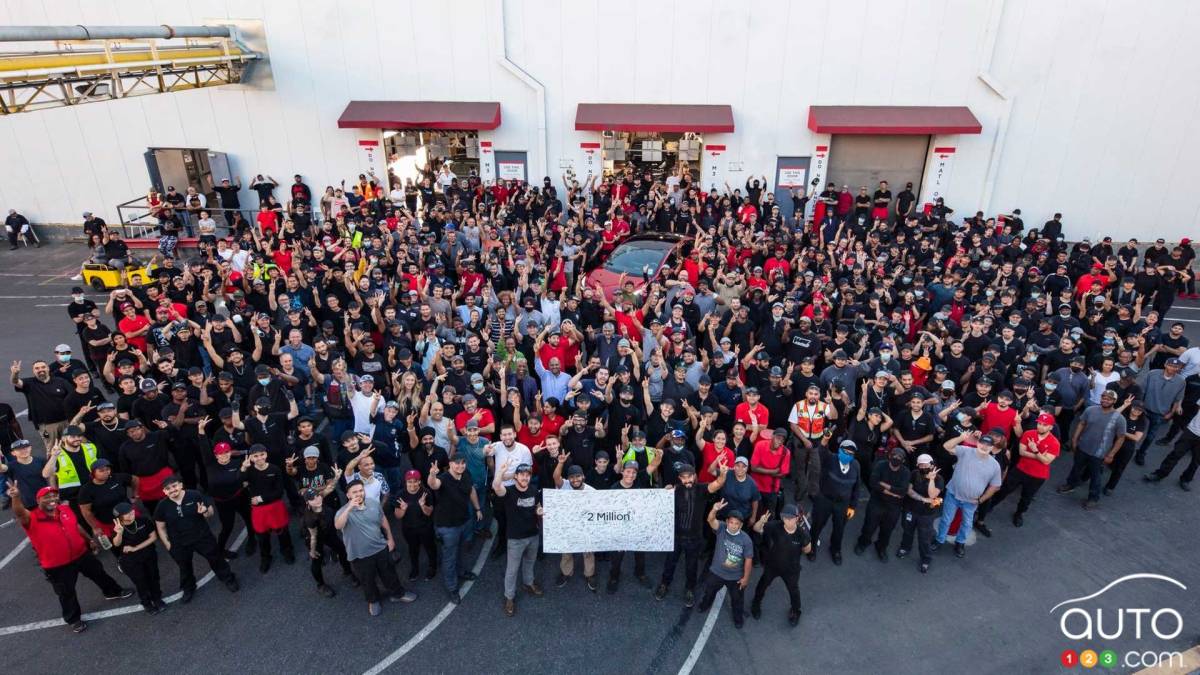 Tesla Produces Two Millionth Vehicle at Fremont, California Plant
Tesla's Fremont, California plant has just passed a major milestone, having recently produced the two millionth vehicle in its history.
The history-making car is a red Model 3; the factory also produces the Model Y, Model S and Model X.
After all the hand-wringing a few years ago about the production challenges Tesla was facing, it's safe to say most have been overcome with flying colours. In all, since its inception, Tesla has produced and delivered some 2.9 million vehicles worldwide. Which of course means that soon enough the company will have another occasion to celebrate, that of its 3 millionth vehicle coming off the production line.
In connection with that looming milestone, the Insideevs site shared an interesting bit of data, which is the production breakdown to date: the Model 3 and Model Y account for 2,336,365 units, while the Model S and Model X account for 564,328 units.
Browse cars for sale available near you
Read more