2022 Ford F-150 Tremor Review: The Ideal Compromise?
Author: Vincent-Aubé
Published: 7/29/2022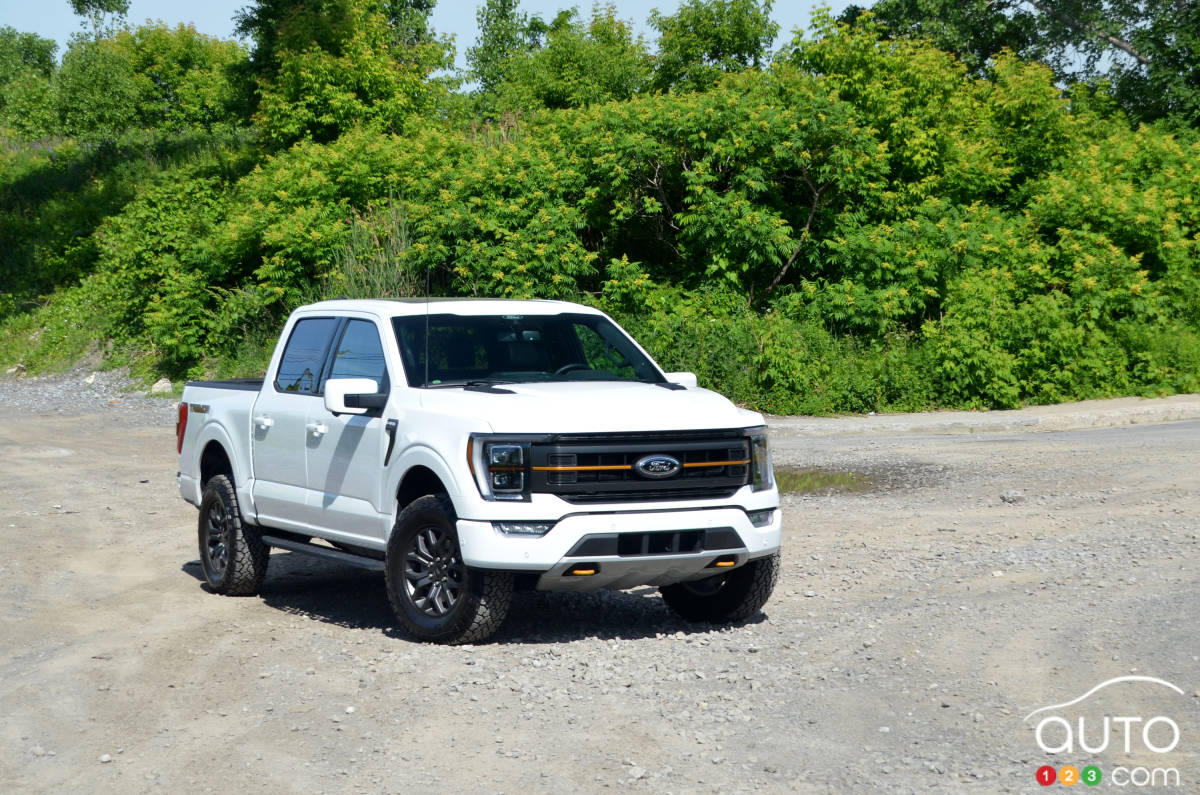 2022 Ford F-150 Tremor Review: The Ideal Compromise?
Auto123 reviews the 2022 Ford F-150 Tremor.
On the Ford roster, those vehicles destined for off-roading adventures and misadventures proudly sport the R on their jerseys, R being for Raptor of course. Just this year, the American auto giant unleashed the Bronco Raptor. But for the majority of folks, the price demanded to access these extreme models is just too high.
Ford is obviously cognizant of this and understands that it should not neglect those buyers who not only have budget considerations, but also might not want or need a monster fitted with huge aggressive tires and suspensions designed to tackle outrageous terrain in the deserts of Utah or California.
Meet the 2022 F-150 Tremor, which elbows its way into the Ford F-150 lineup between the Raptor and the FX4 package available with certain trims. The strategists settled on this nomenclature recycled for use for the first time since 2014. The 2014 Tremor was actually a different beast, designed especially for delivering super-quick acceleration. But since two years ago, the name has been rededicated for use on more-developed variants of the Ranger and the Super duty. The F-150 is the latest model to get such a version.
The problem for us in testing this variant, of course, is that Canada doesn't really have desert terrain of the type seen in California. On the other hand, we covered enough km at the wheel of the 2022 F-150 Tremor, both on the paved road and off it, to confirm the model's considerable chops.
Read more