2023 Toyota GR Supra Gets New Manual Gearbox and a $57,170 CAD MSRP
Author: Derek-Boshouwers
Published: 8/1/2022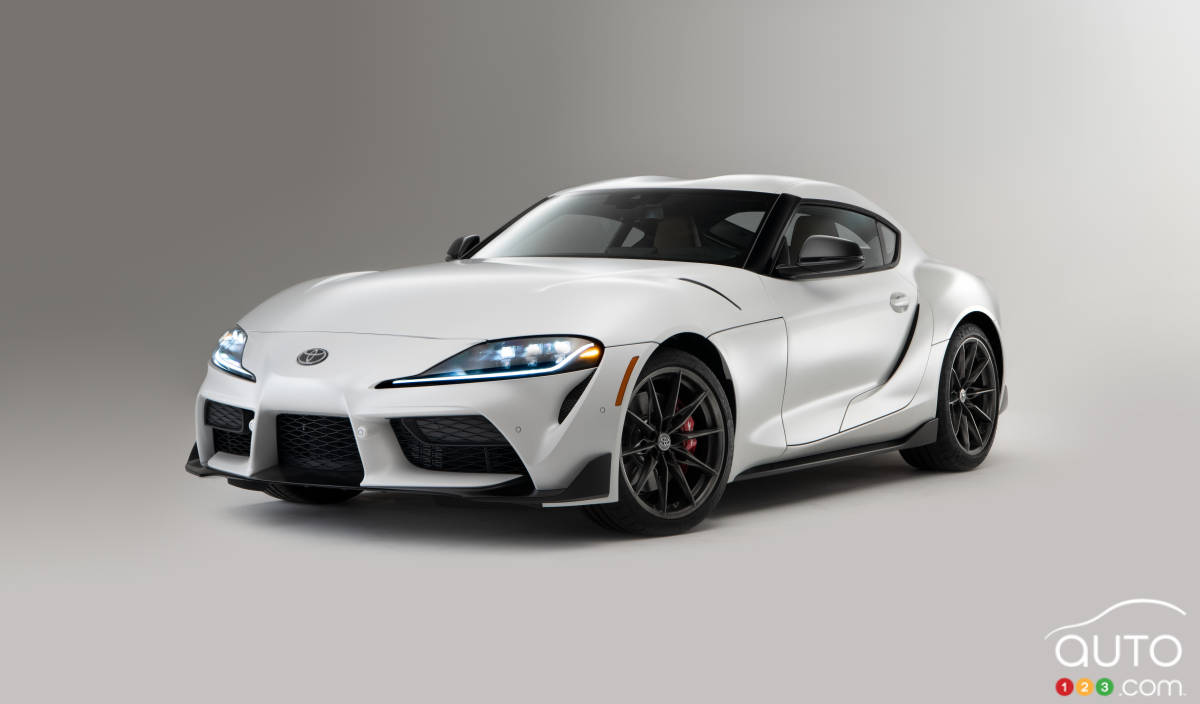 2023 Toyota GR Supra Gets New Manual Gearbox and a $57,170 CAD MSRP
Toyota has shared pricing and details for its 2023 GR Supra for Canada. The sporty models gets a new manual gearbox and revised handling and suspension systems, for starters. Then there's a new limited-run edition of the sports coupe, which is saddled with a mouthful of a name: GR Supra A91-MT.
Starting price in Canada is pegged at $57,710 CAD.
The mechanics
The 2023 GR Supra once again comes with one of two engines. GR Supra 3.0 models feature a 3.0L straight-6 good for 382 hp and 367 lb-ft of torque, while the GR Supra 2.0 gets a 2.0L inline-4 that generates 255 hp and 295 lb-ft of torque.
Working with them is an all-new Intelligent Manual Transmission (iMT) for the 3.0L Premium and A91-MT Edition models. The 6-speed gearbox has a large-diameter clutch with reinforced diaphragm spring. There is an optional auto transmission (8-speed) with paddle shifters, possible with the two regular editions, and at no extra cost.
Browse cars for sale available near you
Read more