VW Adds More-Affordable Version to the ID.4 Lineup for 2023
Author: Derek-Boshouwers
Published: 8/4/2022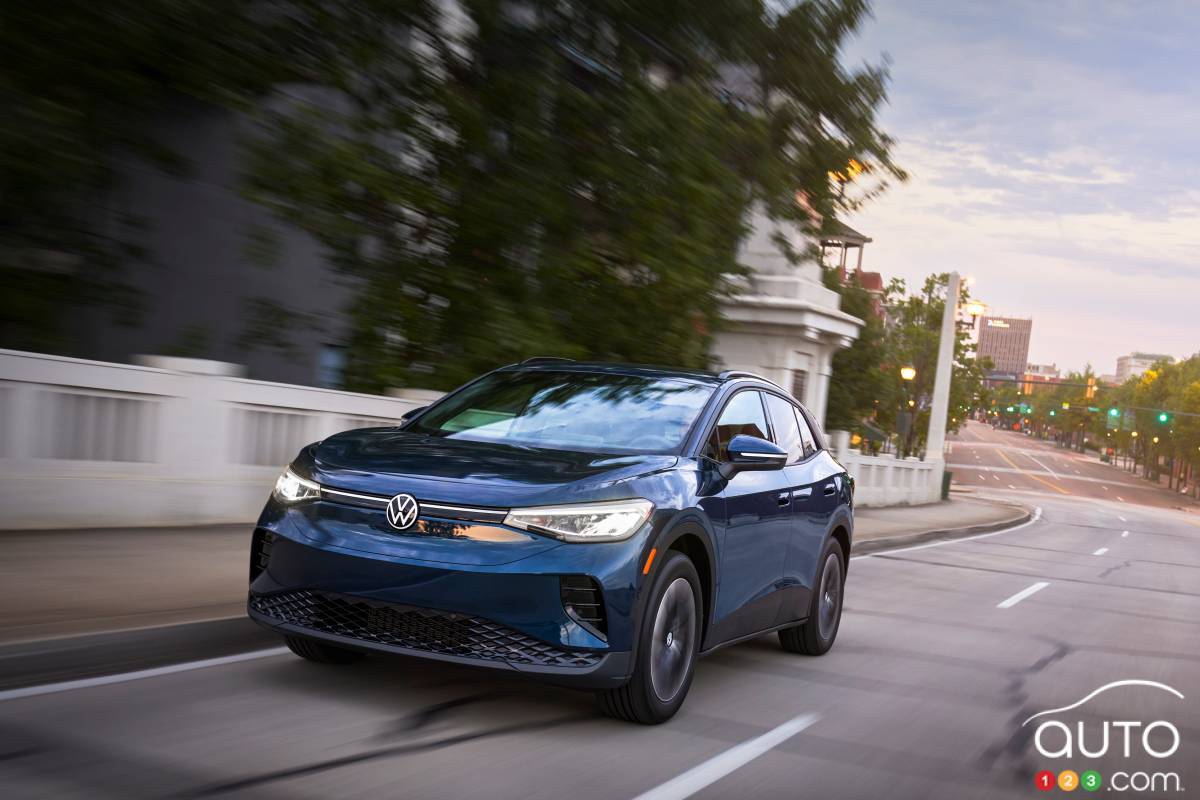 VW Adds More-Affordable Version to the ID.4 Lineup for 2023
Volkswagen has shared details on the 2023 edition of the ID.4 electric crossover, production of which is now underway at the company's plant in Chattanooga, Tennessee.
The biggest news for 2023 is, first of all, that VW plans to ramp production up to 7,000 units per month at the Chattanooga plant, meaning there could be some relief for buyers currently forced to wait months if not longer for their ID.4. For the 2023 model-year, Canadian models will all come from that assembly plant.
Otherwise, buyers of the 2023 get a new battery pack option, of 62-kWh capacity, which allows for a lower price of entry for the model. (the larger battery is of 82-kWh capacity). Take note that production of the ID.4 with that smaller battery only starts in Q4 of 2022.
Here's Canadian pricing for it and the other variants in the product offering:
2023 ID.4 RWD w/62-kWh battery - $43,995 CAD MSRP
2023 ID.4 RWD w/82-kWh battery - $47,995 CAD MSRP
2023 ID.4 AWD w/82-kWh battery - $52,995 CAD MSRP
Read more