2022 Volkswagen Golf R Summertime Review: Living for the Moment
Author: Derek-Boshouwers
Published: 8/10/2022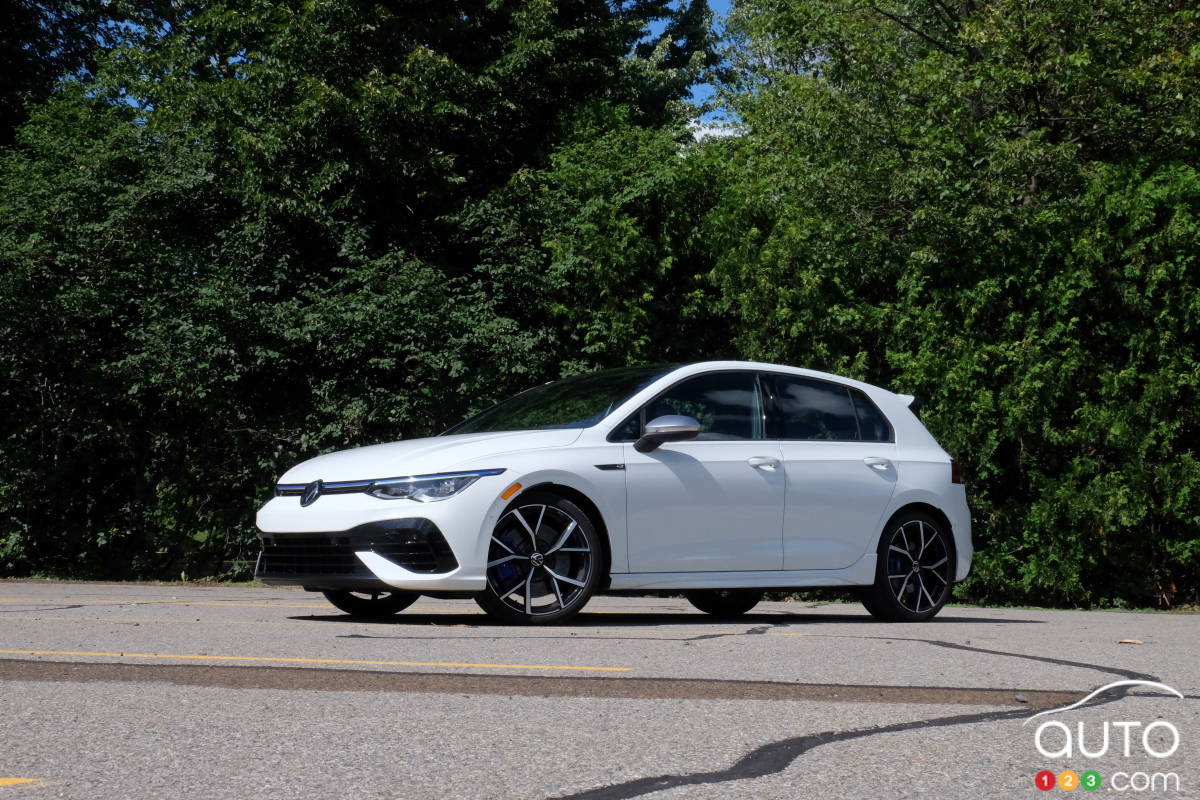 2022 Volkswagen Golf R Summertime Review: Living for the Moment
Auto123 reviews the 2022 Volkswagen Golf R.
They say brushes with death have a unique way of focusing the mind on what's important. Namely, enjoying the here and now, while you can. Already the Golf R was a car very, very easy to enjoy, but the real possibility that this could be the last generation for the little guy gives some added urgency to undertaking that enjoyment. And so we did.
We know of course that the current generation of the Golf is not available here in North America in regular form. Which was a first sign, perhaps, that the future of the Golf was no longer so bright it required shades. Another sign was the introduction into the European market of the little ID.3 electric car, a rough equivalent of the Golf but with no ICE engine to send out dirty emissions and run the car afoul of ever-tightening EU standards and requirements.
In any event, in the here and now, we do have the Golf R and Golf GTi sportier variants. We recently drove the first of those over a more extended period of time than we'd had with the two variants back early in the year. Also with ideal road conditions, unlike our winter test drive of the R.
See also: 2022 Volkswagen Golf R Review: Catch my Drift?
Read more