The Revised 2023 Canyon Treads a Path Similar but Distinct to that of the Colorado
Author: Daniel-Rufiange
Published: 8/11/2022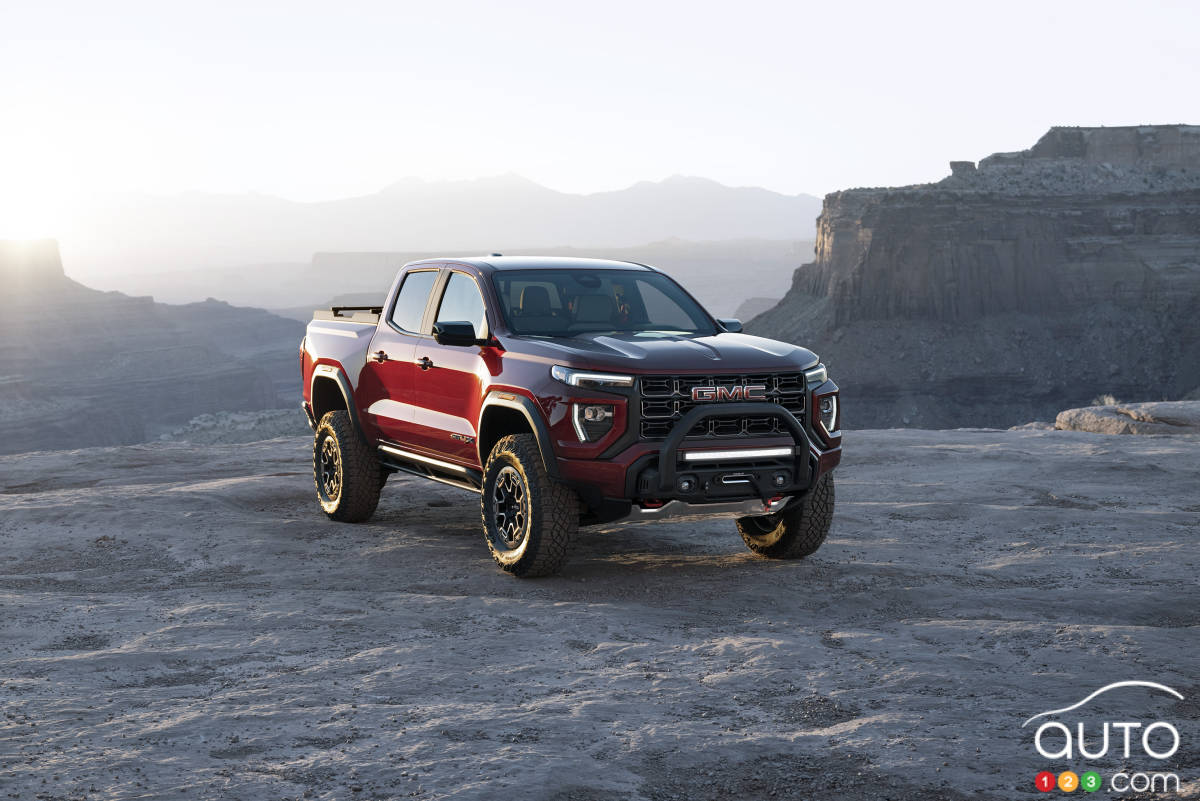 The Revised 2023 Canyon Treads a Path Similar but Distinct to that of the Colorado
Chevrolet unveiled its Colorado pickup just two weeks ago, which meant of course that GMC was sure to follow suit in short order with its near-twin of that truck, the Canyon.
Maybe not near-twin anymore, though. For the past few years, General Motors' truck brand has been making efforts to distinguish its models from those made by Chevrolet and re-mold its lineup into one that offers more defined styles. It is also translating into healthy sales results, which means the strategy is working.
That said, the GMC Canyon's structure is the same as the Colorado's, as are its mechanics. For more details on those, you can check out our report on the unveiling of the 2023 Chevrolet Colorado.
Browse cars for sale available near you
Here are the main features of this new generation of the GMC Canyon:
Read more