A Lifesize Aston Martin DB5 Built Using 347,954 Lego Pieces
Author: Daniel-Rufiange
Published: 8/12/2022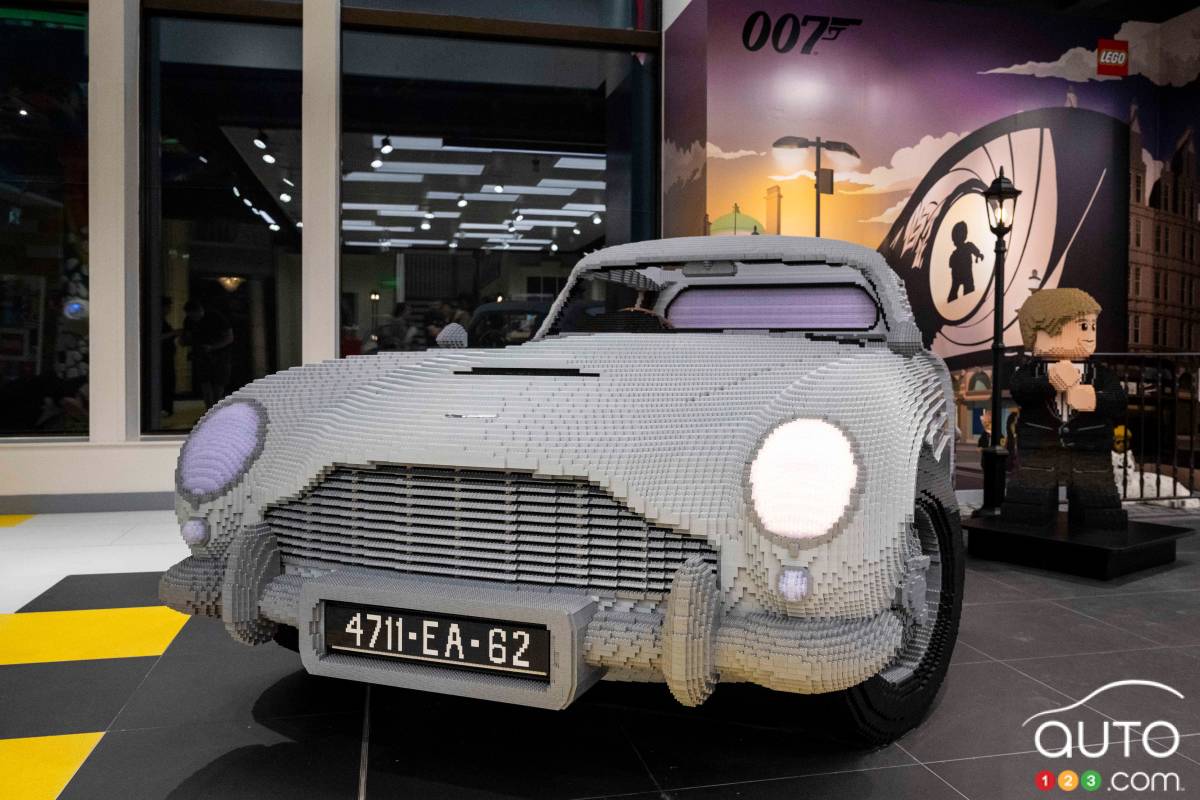 A Lifesize Aston Martin DB5 Built Using 347,954 Lego Pieces
Stories about classic car models reproduced using entirely Lego pieces are no longer rare. That said, some of them still manage to impress. Take for example this lifesize reproduction of the Aston Martin DB5, THE James Bond car, now on display in a Lego store in London.
A full-size rendition of the recently updated DB5 consists of precisely 347 954 Lego pieces put together just the right way. The car even has its own rotating license plate, as first seen in the movie Goldfinger.
The team responsible for making the giant toy took 1,366 hours to complete its work, the equivalent of 57 days. The model is equipped with functional headlights and lighting elements inside the cockpit, including the instrument cluster.
Browse cars for sale available near you
A video posted on Metro.co-uk offers a time-lapse record of the assembly process and shows that a lot of preparation went into the project. As mentioned, this is not Lego's first experience with this kind of project and it's clear every detail has been pre-worked out. Nor is the car left to itself – there's even a Lego character that represents James Bond. Every detail.
Read more