2022 Genesis G80 Sport Review: The Most Germanic of Korean Sedans
Author: Auto123.com-
Published: 8/16/2022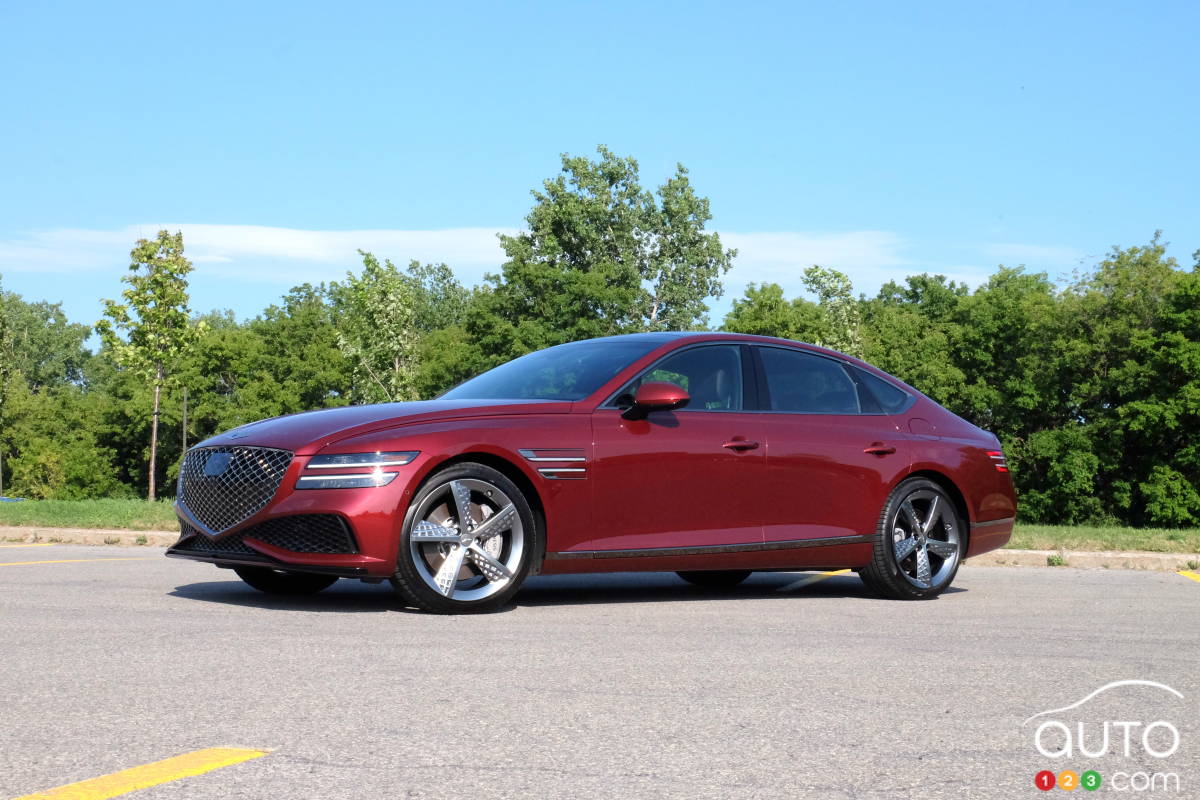 2022 Genesis G80 Sport Review: The Most Germanic of Korean Sedans
Auto123 reviews the 2022 Genesis G80 Sport.
The Genesis G80 is the middle child of the luxury sedan lineup under the banner of Genesis, which is – and we still continually get asked this - part of the Hyundai Group. This car is positioned right above the G70, currently the smallest sedan in the Genesis lineup, and below the large G90 flagship sedan, the new generation of which has only just launched.
Since its debut for the 2017 model-year, the Genesis G80 has globally received very good reviews from automotive journalists, even snatching a few awards in its category from more-established star players. Now, this generation of the G80 is in its second year and continues to turn heads, even if sales are slow to follow. That's the challenge of being a sedan in the modern era. In 2022, quality is no longer a guarantee of success if you're not an SUV.
Browse cars for sale available near you
The look
The overall curvature of the car contrasts with the horizontal front and rear lights. The 20-inch wheels of our Sport Plus model with diamond-sculpted elements add a touch of prestige to the model. From where we stand, it's a well-proportioned car that won't set hearts racing but is pleasing to the eye nonetheless, all good graces and class.
Read more