One more step for hydrogen at BMW
Author: Daniel-Rufiange
Published: 9/6/2022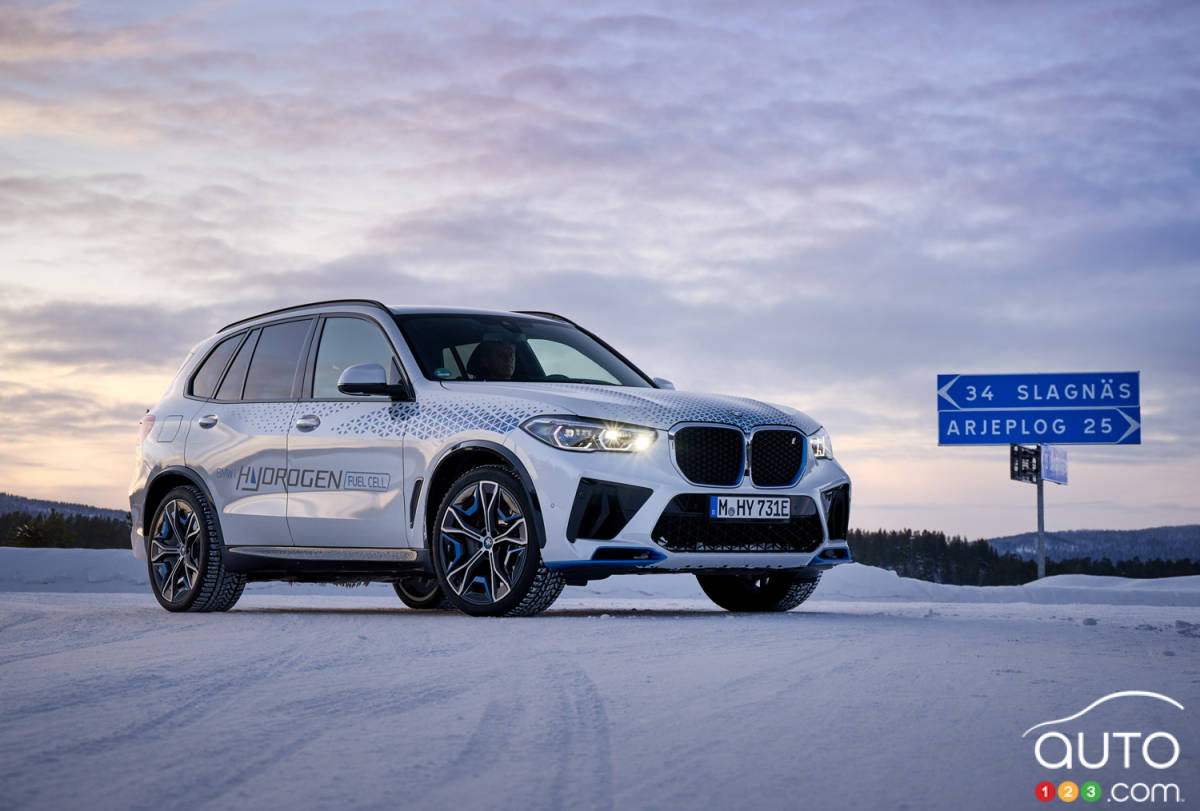 One more step for hydrogen at BMW
When it comes to electrification in transports, there is a lot of talk about electric cars, especially in our country where the supply is described as clean. It's not the case everywhere else on the planet, however. That is why other solutions, such as hydrogen, are being seriously studied by some manufacturers.
This is the case for Toyota, but also for BMW, which firmly believes in this technology. In fact, the company has just announced that it has launched the start of fuel cell production at its hydrogen competence center in Munich, Germany. Oliver Zipse, BMW's chairman of the board, as well as Frank Weber, board member in charge of development, were at the press conference.
As previously reported, the iX5 Hydrogen concept, which was introduced last year, will go into limited production at the end of this year for testing and demonstration purposes. It will be powered by a fuel cell system that, when combined with a high-performance battery, will add one more option for the BMW product consumer by "adding a unique form of drive system."
Browse the inventory of new and used cars on sale near you
"As a versatile energy source, hydrogen has a key role to play on the road to climate neutrality. It will also become significantly more important for personal mobility. We believe that hydrogen vehicles are ideally placed technologically to integrate with electric vehicles and complete the picture of electric mobility," said Oliver Zipse.
Read more