Jeep Confirms Three New Electric Models by 2025
Author: Daniel-Rufiange
Published: 9/8/2022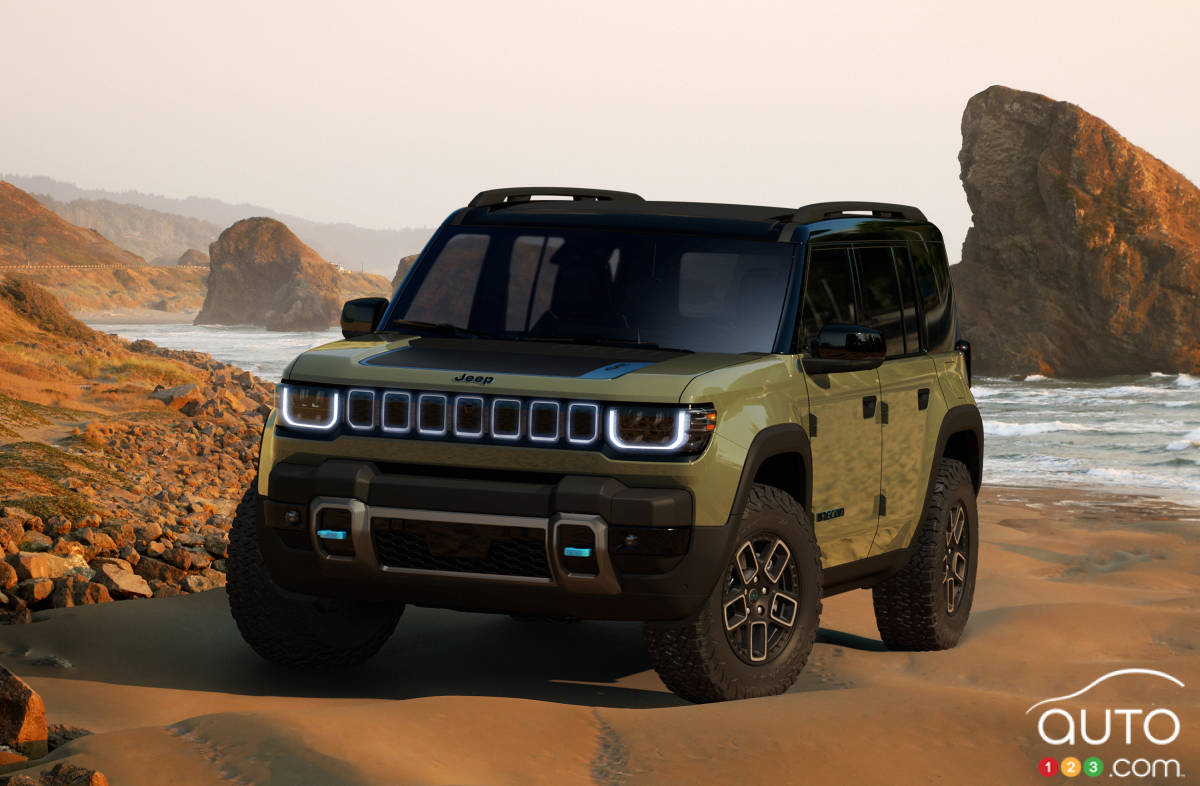 Jeep Confirms Three New Electric Models by 2025
Jeep invited us to a small virtual roundtable yesterday afternoon to share their electrification goals for the next few years. We were given the plans and identity of a model destined for Europe, as well as two products that will arrive here in 2024.
Basically, the brand known for its utility vehicles and their off-road prowess wants 50% of its sales to be all-electric in North America by 2030. On the Old Continent, that proportion will be 100%.
Browse the inventory of new and used cars on sale near you
To get there, of course, it's going to take new models. Let's look at the new models the brand has announced.
Jeep Avenger
Read more