Large Platform: Mazda Enters Phase 2
Author: Vincent-Aubé
Published: 9/8/2022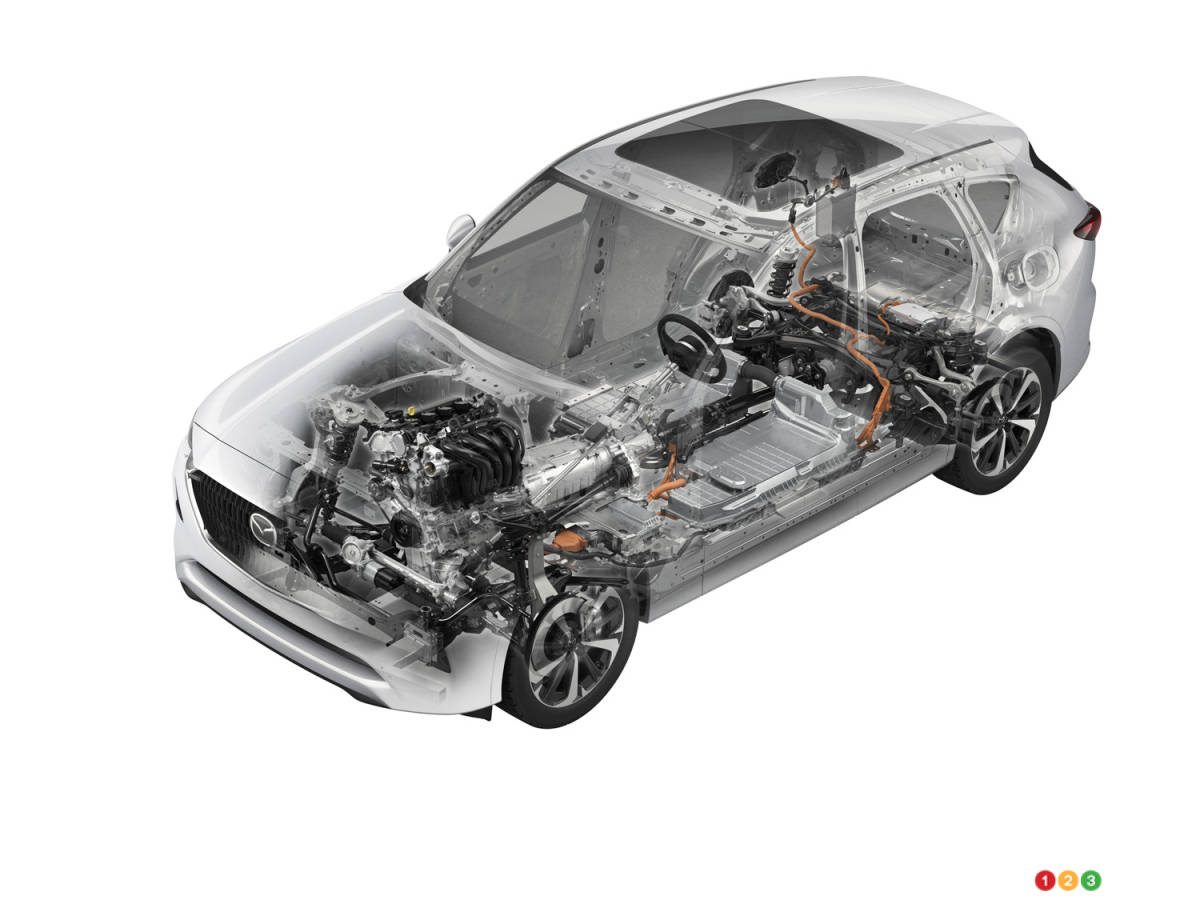 Large Platform: Mazda Enters Phase 2
Düsseldorf, Germany - Mazda is a brand that likes to chart its own course. The now century-old company - celebrations to mark that took place in 2020 - was one of the last to embark on this electric shift, with the first fully electric and urban Mazda MX-30 since last year. Meanwhile, the rest of the Canadian lineup currently has no other form of electrification... none! Instead, the manufacturer believes that the future involves a mix of energy solutions to power the vehicles of tomorrow.
That's why, over the next few months and years, the brand's portfolio will expand quite a bit. Not only does Mazda want to offer larger utility vehicles in various markets around the world, but it also wants to continue the R&D around these energy sources, including the plug-in hybrid option, which will be the subject of a separate article in these pages.
Mazda gave us the keys to the new 2022 CX-60 PHEV, a crossover with a plug-in hybrid powertrain not meant for North America. Driving impressions of this European-bound SUV are still to come on Auto123, but for now let's unpack Mazda's strategy until 2030.
A mix of solutions
Like a few other car manufacturers, Mazda doesn't believe that the electric avenue is the only way forward. There is a lot of local political talk about electric cars being a zero-emission solution, since electric vehicles simply don't have tailpipes.
However, the large-scale assembly of a car fleet entirely composed of electric cars could prove catastrophic for certain regions of the world - even in Canada - where mining developments would disrupt natural environments simply because their subsoil is rich in components crucial to the batteries required in electric cars. Of course, there is lithium, but other materials are needed for these millions of batteries.
Read more